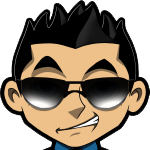 California State is one of the places with more casinos with over one hundred of them across the state.. The California state laws prohibit the playing of roulette in its casino. The casino owners developed a way for people to play roulette without breaking the law by using cards and online videos. Not many casinos offer roulette but a few that do have the best facilities. The video roulette is not as playing with the dice but is a wonderful experience. It gives you a different view of the game. Playing with the cards also is as interesting as playing with the dice. This has made those who love the game or roulette not be left out.
Roulette in California: Pala casino
#1 Roulette Casino for Americans

4 Roulette games, Table Mania Tuesdays!
This casino and spa is the ideal place to be for those traditional roulette players that are not use to playing through videos. It has a traditional spin wheel but it has red and black slots with no numbers. It is a chance to have a different experience and learn something new about roulette. Imagine using cards and it changes ever dynamics. it has all the facility one would require to have a good time. It is located in Pala on the Pala Indian reservation near San Diego, California. Pala has over 2000 slots, 87 table games and ten restaurants for its clients.
Website: https://www.palacasino.com
Roulette in California: Harrah's resort southern California
Hurrahs formally known as the hurrahs Rincon casino is an Indian casino located in valley center in California.The ownership is by the Rincon band of Luiseno Indians. It consists of one thousand six hundred machines and fifty one tables including 8 poker tables. Here there are various groups of roulette lover, both young and old. You can play with the different ages of life either with the old many or the young and thrilling new talents. It is all down to what you prefer for a good roulette game. After a good game of roulette one can enjoy luxuries like small private heated pool outside the room, parking views, a spa and a woods valley golf club among other things. It is all you need and more.
Website: https://www.caesars.com
Roulette in California: Casino Pauma
Pauma casino not one of the biggest casinos compared to the others but it is my favorite place to go. It is in Pauma valley. The machine pays a little more than the other machines in the other casinos. It is less crowded with machine and table. Many people play roulette here basically there are higher chances to win with the so many roulette wheels available. The crowd also is a wild one with many willing to make big bets and others, well getting luck enough to go home with more than they could imagine.
Website: https://www.casinopauma.com
Roulette in California: Barona resort and casino
I never knew how to play roulette by videos. I was amazed what technology has been able to do. It was amazing to learn from one of the best roulette players using videos game. Get to learn a new way to play the game. I think every roulette lover should come to San Diego and have this amazing experience especially the new talents in it If Barona is the place you want to be it the location is at the lakeside in northeastern San Diego county in California on 1932 Wildcat Canyon road. It offers seventy five table games and 2000 slot and video poker machines. The Barona has nine restaurants and round 350 luxurious rooms to for its guest. It also offers club services and is home to the Blackjack Hall of Fame
Website: https://www.barona.com/index.cfm
Roulette in California: Golden Acorn casino
I have met many roulette players and all have agreed Golden Acorn is the place all roulette players should be. This is the young roulette player especially because it is played via videos. There are a few roulette wheels for the oldies but the game id down with cards not dices. The location is at the Campo Mountains which are in between San diego Imperial Valley. It has 750 slot machines and various games to play including roulette among others. Golden Acorn has its own fuel center with reasonable gas prices.
Website: https://www.goldenacorncasino.com
PlayRoulette.org » Live »
#1 Roulette Casino for Americans

4 Roulette games, Table Mania Tuesdays!