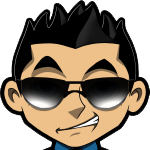 There is no question that Calgary offers the best of both worlds-stunning city landscape with a fantastic view of majestic mountains. Finding a good place to play roulette can be tricky in any new city, but luckily Calgary does not disappoint. Not only does this amazing city offer six versatile casinos, but all of them have our favorite card game available!
Having six options is definitely a good thing, but while the more seasoned roulette players can easily pick out what they are looking for in a casino, to the inexperienced player these options may all seem the same. That is where I come in-below I will give you the highlights of each place on our list, filling you in on the major differences that will not only affect your roulette game, but your entire casino experience as well.
#1 Roulette Casino for Americans

4 Roulette games, Table Mania Tuesdays!
Situated where the Bow and Elbow Rivers combine, Calgary, Alberta, is a vibrant city with non-stop entertainment to add spice to your visit. Hear the horses neigh at the Spruce Meadows, or have a taste of the past in Calgary's Heritage Park Historical Village. But if you are itching for an evening of adventure in Calgary, visit her casinos. There's no better way to add excitement to your evening than to indulge in a game of roulette. Calgary's list of inviting casinos offers adrenaline pumping sessions of the game that are sure to relieve your stress.
Canada's government allows gambling in each of her 10 provinces. The infectious pastime's popularity has risen tremendously in recent decades. If you're over 18, feel welcome to grab a ticket at any of these welcoming casinos.
Roulette in Calgary: Elbow River Casino
At 218 18th Ave SE, Elbow River Casino is traveler's dream if you are coming in from Victoria Park Train Station (just a block away!). This casino features a poker room that is open 24 hours a day, seven days a week. Elbow river has roulette tables with some minimum bets as low as $0.50, and for visitors with a large party, you can even request a private table! Elbow River also boasts off track betting, 600 slot machines and four restaurants (two of them buffets!).
Find the Elbow River Casino tucked in the corner of 17th Avenue and McLeod trail, just a block away from the Victoria Park Station. The casino's 60 000 square foot gaming space is bound to impress you. Pay the newly renovated High Limit Room a visit.
Readers voted this elegant casino 'the Best place to Gamble" in the FFWD's "Best of Calgary" reader's poll. Roulette is a crowd-pleasing favorite among other Vegas-style table games. The casino sets minimum betting limits for roulette at $0.50 and caps it at $25, making it one of the more affordable gaming options.
Elbow River Casino encourages responsible gaming and shares its profits with charitable organizations. If you need to refresh yourself after a sensational round of roulette, dance to live music on the Bayou Stage. Have a laughing fit after hearing nationally popular stand-up-comedians Brett Martin and Sunee Dhaliwa
Website: https://www.elbowrivercasino.com
Roulette in Calgary: Cowboys Casino
Not looking to get all dressed up when you hit the roulette table? Cowboys Casino is the place for you-nestled in at 412 12th Ave SE, this Western casino gem offers a more casual feel to the gaming experience. Some of their roulette tables are even themed themselves-and there is nothing more exciting than a few hands of roulette dealt by a friendly and attractive cowgirl! Cowboys Casino also offers visitors 30 tables, a bar centrally located in the casino, and for larger groups you can even book your own mini tournament!
This casino bases all its activities on a recurring cowboy theme.
Within reach of the Victoria Park LRT Station at 421 12th Avenue, the Cowboy's Casino has plenty of gaming action to offer. The readers of FFWD magazine have voted it the Best Place to Gamble for the last three years.
The casino has 30 gaming tables with 8 games to choose from, with roulette being a leading favorite. The approachable staff are always on hand to help new or experienced gamers. If you're in need of food and drink after a gaming session, visit the Centre Bar, located aptly in the middle of the casino. It provides full menus and rousing entertainment. Reviewers note this Casino for its animated feel. Live entertainment acts are constantly invited to the Cowboy Dance Hall and the Cowboy's Trailer Park.
The casino operates daily from 10 a.m. to 3 a.m. The games room starts welcoming guests from noon and closes its doors at 2 a.m.
Website: https://www.cowboyscasino.ca
Roulette in Calgary: Cash Casino
Located on 4040 Blackfoot Trail SE, Cash Casino seems like nothing out of the ordinary-but looks can certainly be deceiving. They've got your roulette covered, but for you players that really work up an appetite while betting, their food specials are unbeatable. Cash Casino offers dirt-cheap breakfast platters starting at $2.99 a plate as well as full menus of varying cuisine like Asian and American classics. You do not want to pass up their 12 oz. prime rib for $8.99 on Mondays and Thursdays!
Website: https://www.cashcasino.ca
Roulette in Calgary: Deerfoot Inn and Casino
Deerfoot Inn and Casino off of 35th St SE has got you covered on all bases. Roulette? Absolutely-they feature 26 tables. Restaurants? Take your pick from the Wild Horse Pub (with an all week Happy hour) to the family friendly Mohave Grill. Slots? Just over 750 machines! They even support a luxury hotel, so you only have to walk a few feet from the betting table to your room! Deerfoot also offers visitors membership to their Club 1, a member rewards program that can instantly offer promotions on everything from their Friday night buffet to jackpot points and merchandise.
If you're in search of a premier leisure destination in Calgary, look no further than the Deerfoot Inn and Casino. The hotel's charming site is on the Deerfoot Trail by the New South Hospital, at 11900 35 Street Southwest. Be awestruck by the casino's 60 000 square foot gaming space. Roulette is high on the list of the 26 live action games played nightly.
Deerfoot Inn has 188 guest rooms available for travelers. Fine dining awaits you at the Mohave Grill, which serves primarily South Western fare. Quench your thirst or stifle the growls of your stomach with a quick bite at the Cactus lounge. The casino functions daily from 9:30 a.m. to 3 a.m.
Website: https://www.deerfootinn.com
Roulette in Calgary: Grey Eagle Casino
The newest addition to the Calgary Casino Family, Grey Eagle offers a very updated gambling experience against the gorgeous and timeless backdrop of the Rocky Mountains. Off of 37th St and Glenmore Trail SE, Grey Eagle has your roulette game mastered with 65 tables available in their gaming room. For the player that has money burning a hole in their pocket, they have a highly popular European Roulette table available in their High Limit room (just the one, though, so come early!). Grey Eagle also offers two restaurants (one buffet and one traditional dining), slots and Bingo, so that there is something for everyone in your group to enjoy!
The Gray Eagle Resort and Casino are listed among Calgary's newest gambling hot spots. This vacation paradise blends into the backdrop of the picturesque Rocky Mountains. This establishment's convenient site is at 37th Street and Glenmore Trail, South West. The casino is an 84 000 square foot gaming paradise. It offers 65 table games, with roulette being a constant draw. Visit its website for detailed suggestions on how to play a good game.
The casino prides itself on being a getaway for leisure travelers and is part of the Tsuu T'ina Nation Indian Reserve. It's just a stone's throw away from Calgary's most popular attractions.For those who prefer live entertainment to gaming, a host of renowned acts, including Paul Anka, is set to dazzle you with upbeat songs and dances.
The casino's doors open daily from 9:30 a.m. to 3 a.m. Note that the games room operates from noon and closes at two in the morning.
Website: https://www.greyeaglecasino.ca
Roulette in Calgary: Century Casino
Love playing roulette but don't like that crowds of people? Or perhaps you just want to find a quieter environment to enjoy your game? Right off of 42 Ave SE, Century Casino is the ideal choice for the humble gambler. With only 16 tables, and 1 of them roulette, you're bound to have a slower paced and more relaxed experience. But just in case there is a wait at that coveted roulette spot, Century Casino also offers visitors the chance to tour their art gallery, or to play a few games of bowling, or even sit down at the Mid City Grill for some $3.99 breakfast plates or $8.99 ribs!
Website: https://calgary.cnty.com/
PlayRoulette.org » Live »
#1 Roulette Casino for Americans

4 Roulette games, Table Mania Tuesdays!