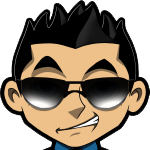 When trying to pick out a destination that has everything a gambler could want in a casino-including roulette, not many people are too hard pressed to think of British Columbia. Located on Canada's West Coast and sandwiched in between Alaska and Washington State, the Canadian Province surprisingly delivers some excellent choices!
Good thing for you, dear reader, is that I have done the hard work for you. I have taken it upon myself to have all ready gone through all the choices that British Columbia has to offer, and highlighted the things about each place that you definitely do not want to miss out on! From large casinos with really funky themes to the smaller, more modest locales with special perks, you are guaranteed to have a tough time picking only one! So brush up on your roulette skills and take a look at the following before booking your next British Columbia gambling adventure:
#1 Roulette Casino for Americans

4 Roulette games, Table Mania Tuesdays!
Roulette In British Columbia: River Rock Casino
There is not much to complain about this place-located in Richmond, this Rainforest themed casino is packed full of fun! Only about 10 years old, River Rock Casino offers two types of roulette-the classic live table version and touch screen (in case the crowds get too rowdy for your taste!). River Rock also happens to offer slot machines, off track betting, eight restaurants (one of them being an International cuisine buffet!) and a fantastic hotel (complete with special packages, fitness pol and spa, and access to the River Rock boardwalk). What is the best part for all you visitors who are traveling? The airport is only five minutes away, so go ahead and place another bet before rushing off to catch your flight home!
Website: https://www.riverrock.com
Roulette In British Columbia: Hard Rock Casino Vancouver
Recently renovated, this 80,000 square foot casino located off of United Blvd in Vancouver will bring out the wild side in you! Set to a rock and roll theme, Hard Rock Casino Vancouver is pro at bringing the largest game in British Columbia, being open 24 hours a day, seven days a week with 70 tables and 1,000 slot machines. With seven restaurants, a theater, a super exclusive private lounge and a convenient parking lot, you wont have much of an excuse not to come let loose at their roulette tables!
Website: https://www.hardrockcasinovancouver.com
Roulette In British Columbia: Cascades Casino
In Langley, British Columbia, Cascades Casino is a wont-want-to-miss hot spot. Roulette definitely makes an appearance at their live action table games, as well as double deck blackjack and touch bet roulette. Cascades Casino has live entertainment every Friday and Saturday night in their Summit Theater, a hotel and spa, and features three restaurants (one of which has breakfast at $4.99 everyday from 6:30-10:00AM!).
Website: https://www.cascadescasino.ca
Roulette In British Columbia: Grand Villa Casino
Only 20 minutes from Vancouver, Grand Villa Casino in Burnaby also offers players live action and touch bet roulette. For the elite gamers, there are three different private rooms to choose from (if you are into playing high limits, of course)for your gambling pleasure. With eight restaurants, it wont be too difficult to find something you'll like to eat (especially with the addition of their new buffet-seafood dinner every Thursday!) and the lounge has got you covered whether you want to check out some live entertainment or catch the scores on the Maple Leaf's game!
Website: https://www.grandvillacasino.com
Roulette In British Columbia: Starlight Casino
In New Westminster, Stralight Casino seems like your typical gambling outlet-they have the slot machines, the live action tables, poker (with 6 tables all to themselves) and a private lounge. They even have six restaurants and a variety of live events that play continuously in their lounge. So how do they stand out? Their minimum bets. You can't really beat a roulette game that has a minimum bet of $0.50, can you? How about $5 poker games? Or $5 Blackjack? This type of betting will have all players with any size bankroll thinking twice about skipping over Starlight Casino!
Website: https://www.starlightcasino.ca
Roulette In British Columbia: View Royal Casino
Located in Victoria, British Columbia, View Royal Casino is the smaller of the choices, with only 13 tables (don't worry-roulette is covered!) and a little over 600 gaming machines total. While it isn't as showy as some of the other locations mentioned on the list, View Royal Casino definitely has its perks. With a restaurant conveniently located inside, View Royal is proud to offer complimentary drinks (such as tea, soda and coffee) to all players on the gaming floor!
Website: https://www.victoriacasinogambling.com/
PlayRoulette.org » Live »
#1 Roulette Casino for Americans

4 Roulette games, Table Mania Tuesdays!