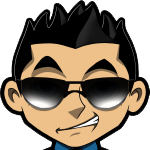 Atlantic City is a city in the state of New Jersey, which was once called the 'Vegas of the East' due to the number of casinos that were in the city. Atlantic City was build as a resort style city, built around the beach and famous boardwalk. It was also the setting for HBO's fantastic drama Boardwalk Empire, which was set in the 1920s – an era seen by many as when Atlantic City was at its peak, although gambling was not legal.
Gambling became legal in Atlantic City in the 1970s after a public referendum, and the first casino was opened in the city in 1978 – Resorts International. Following this, numerous casinos opened up in Atlantic City, with one of the biggest investors in the city being Donald Trump, who attempted to bring a Las Vegas style feel to the city by promoting large boxing shows in the 1980s.
#1 Roulette Casino for Americans

4 Roulette games, Table Mania Tuesdays!
But the boom in Atlantic City stopped a long time ago, and now, where once there was around 15 casinos at any one time, there are currently 11 casinos. And by the end of August 2014 there will be 10 casinos when the Showboat Casino closes. The number reduces again by mid-September 2014 when Trump Plaza closes its doors as well as the Revel, if buyers are not found for both.
But if you are looking to play roulette in Atlantic City after September, you still have the choice of 8 great casinos, most of them backed by some of the biggest names in the entertainment industry such as Caesar's and MGM Resorts International. So if you want to take a casino break to Atlantic City, or if you find yourself there on business and you want to pass the time between meetings by hitting the roulette tables, I've had a look at the main players in Atlantic City for the more discerning roulette players out there.
Roulette In Atlantic City: Bally's Atlantic City
Located on the iconic Boardwalk in Atlantic city, Bally's is in the heart of all the action. As you would expect from a Bally's resort, the place is huge and it has everything you could want under one huge roof. For the roulette players out there, not only is there several roulette tables, but you can also play Rapid Roulette. If you are bored by classic roulette (although I do not know why you would), you can try out Rapid Roulette, which has betting terminals attached to the table. The terminals accept cash, and you make your bets on the touchscreen instead of on the table. The croupier still mans the wheel, and pays you out in chips, but betting has become a whole lot easier instead of having to fight to place your chips on the table before, 'No more bets!' is called. And once you have tried your hand at Rapid Roulette, there is still a lot more to try out at Bally's Atlantic City. For instance, there are over 5,000 state of the art slot machines for you to try out, many with a progressive jackpot. And video poker fans are not left out, as there are many different video poker games to try your hand at. Table games? Of course! Blackjack, craps, Pai Gow Poker and Spanish 21 to name but a few. Take some time to explore the casino floor and see what games you might want to try out. Once you have worked up an appetite, take your pick from around a dozen eateries, including Guy Fieri's Chophouse, and Arturo's, a great Italian restaurant. After all that gambling and eating, you will want to put your head down for the night, and you can take your pick from over 1,700 rooms and suites.
Website: https://www.ballysac.com/
Roulette In Atlantic City: Borgata
Located a little bit back from Boardwalk is the Borgata, which is the city's highest grossing casinos. While it is a bit back from the main thoroughfare, there is still a lot going on around the Borgata, and it is a great place to base yourself if you want to take a break in Atlantic City. And if part of your break involves playing roulette, then that is even better, as the Borgata has a huge selection of roulette table, with varying degrees of limits, so whether you are a casual roulette player, or more or a professional roulette player, the Borgata caters for everyone.
If you want to mix it up away from the roulette tables, the Borgata has almost every table game covered, with blackjack, baccarat, craps, Let It Ride and various versions of casino poker to choose from, along with many others. There is also a choice of thousands of slot machines, with hundreds of different themes to choose from, too. And after a hard day on the tables, you have the choice of two nightclubs at the Borgata Atlantic City – MIXX and mur.mur – as well as around 12 bars. If you find yourself hungry, you can choose between several fine dining restaurants (including Wolfgang Puck and Bobby Flay) or more casual dining from The Cafeteria or 28 West to name just a couple. The Borgata has everything that a roulette player needs, and also goes above and beyond that.
Website: https://www.theborgata.com
Roulette In Atlantic City: Caesar's Atlantic City
Caesar's is one of the biggest names in the casino industry, with its flagship casino in Las Vegas, as well as owning other properties both in Vegas and Atlantic City. However, the Caesar's brand is still the company's most prolific, and their Atlantic City resort can be found just off Boardwalk, in the heart of all the action. Spread over 145,000 square feet, Caesar's Atlantic City continues the Caesar's theme, with Roman architecture for both the exterior and the interior.
For any roulette player coming to Atlantic City, Caesar's is a definite must-see, with Rapid Roulette being the main draw. Rapid Roulette can be found in all the Caesar's properties in Atlantic City, but its presence in the flagship casino is impressive. Rapid Roulette is a great advancement in live roulette, because although it can accommodate up to 12 people, you never have to lean over people to get your bets on. At a casino as popular as Caesar's, the roulette tables can get unbelievably crowded, and I do like being able to just use a touchscreen to get my bets on – it is much easier and far more convenient!
As well as roulette, there are over 2,000 slot machines, all of the latest ones with the recent tie-ins as well as some of your favorites. And there is also the great selection of table games, with classic games such as blackjack and craps as well as sic bo, Big Six and several variations of Pai Gow. If you have paid a visit to Caesar's Palace in Las Vegas, you will know that the Caesar's brand sets an incredibly high standard, and that does not stop in Atlantic City – there is a lot going on in the resort, with great restaurants, great bars and nightclubs, and also some great shows if you are fortunate enough to be around for one. So if you decide to venture away from the roulette tables at Caesar's Atlantic City, you are definitely not going to be bored.
Website: https://www.caesarsac.com/
Roulette In Atlantic City: Trump Taj Mahal
The man that invested heavily in Atlantic City in the 1980s still has a presence in the city, and that presence is the Trump Taj Mahal. It is, as you can guess from the name, themed around its counterpart in India. It is the second casino Donald Trump opened in Atlantic City, and it can be found on Boardwalk, again, like many of the popular casinos in the city, in the heart of all the action.
For roulette players, the Trump Taj Mahal is a great place to play. The reason it is a great place to play is because they not only offer American roulette, but also European roulette, and any roulette player knows that the house edge playing European roulette is better for the player. So having that option is a huge plus when playing roulette at the Trump Taj Mahal. There are lots of roulette tables for you to play on, as well as lots of electronic slot machines if you are in the mood for electronic roulette action.
And if you want to diversify a bit, the Trump Taj Mahal has a plethora of table games, with variations on casino poker the specialty. The poker room in the Trump Taj Mahal is also a thing of beauty, and if you have seen the movie Rounders, you will know exactly what I mean, as that was the poker room featured near the start of the movie. Or you can walk around the 2,500 slot machines and try and find a lucky one to play on. If you want a bite to eat, you can take your pick from the more casual options such as Panda Express or the White House Sub Shop, or you can go upmarket and head to Il Mulino New York or Robert's Steakhouse.
But the best reason to head to Trump Taj Mahal is because of the promotions that the casino runs. They are currently running a $100,000 slot machine tournament, and a $500,000 'Match the App' game open to all patrons with lots of prizes. Having won awards for their sweepstakes and promotions in 2013, it is safe to say that the Trump Taj Mahal looks after its casino guests like no other casino in Atlantic City.
Website: https://www.trumptaj.com/
PlayRoulette.org » Live »
#1 Roulette Casino for Americans

4 Roulette games, Table Mania Tuesdays!