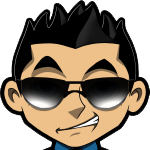 If you are in Aruba, you may want to check out the Casinos there for a game or two or roulette. Roulette in Aruba is usually the American version. You can use US coins, paper currency, or tokens of the same value. The game is so popular there, that most resorts have casinos open from noon to dawn each day. You can also find some casinos, which are open all day every day throughout the year. Do remember though that you cannot only access the casinos within Aruba if you are over 18 years of age. Remember to take your ID with you when looking to play a game or two of roulette; otherwise, you will be kicked out!
Roulette games can net you a lot of money. That is why you must take care to go to the right casinos when you visit Aruba. The last thing you want is to be attacked when you are celebrating your winning! Going to the right casinos in Aruba also entitles you to additional benefits that you can obtain through the regular promotional offers, VIP offers, and loyalty cards. That is why the choice of casino that you decide on matters so much. If you go to the wrong ones, you may end up with winnings but no additional rewards to speak of. I have therefore taken the time to give you a rundown of wonderful casinos in which you can play roulette the next time you visit Aruba.
#1 Roulette Casino for Americans

4 Roulette games, Table Mania Tuesdays!
Roulette in Aruba: Stellaris Casino
Located within the Aruba Marriott Resort, in Palm Beach City, the Stellaris Casino offers you one of the best gambling experiences as far as playing roulette is concerned. The casino holds the distinction of being the largest casino within Aruba, so expect everything to be awesome and done on a very grand level. Playing roulette within the Stellaris Casino is something you can do quite easily as there is set limits to suit a variety of tastes with regard to your pocket. You can play for very high roulette stakes if money is no object. When you are bored, there are over 25 additional gaming tables with interesting poker games like high-stake blackjack from which to play. You will also be able to access wonderful promotional offers like gaming chips worthy of any avid collector. Your Casino VIP card will also net you some worthy points and comps at the entry even as you enjoy winning at the table. The Lucky cocktail lounge is a great place to celebrate your day by dancing all night long to tunes from the best Aruba bands. Food is available from the many cafes, grills, sushi bars and other dining areas within the resort. There are plenty of ways to assuage your hunger!
Website: https://www.stellariscasino.com/
Roulette in Aruba: Crystal Casino
If you are looking for some interesting roulette options, while you are on a visit to Aruba, then you may want to consider the Crystal Casino. The Casino is located within the Renaissance Mall in Oranjestad city. The casino boats of four roulette tables, which means that you are due for interesting action once you arrive there. Your odds of winning are quite favorable, with the latest gaming technology employed in all the gaming tables and slot machines. You can play high stake games with no problem if money is no object. In addition, you could take advantage of the Free Play Cash Card on offer and get $5 worth of free play. You never know, you could win plenty of money at the slot machines, which you could then use at any of the four available roulette tables.
Unlike other casinos, which may shut down for a little while, you can play an uninterrupted game of roulette for 24 hours straight. You could also embark on other games like 3-card poker among other things. With over 400 gaming machines to select from, there is not going to be any room for boredom. Do bear in mind that the Crystal Casino has the biggest table bankroll in the whole of Aruba. The casino also has additional promotional offers that may see you end up with large gifts such as cars! These however, belong to those in the Players club. When you get hungry, a light meal or cocktail at Crystal Casino Lounge is available. You can also celebrate the end of your gambling sessions with some live entertainment available in the vicinity. After all, what better way to celebrate your winnings?
Website: https://arubacrystalcasinos.com/pages/index.php
PlayRoulette.org » Live »
#1 Roulette Casino for Americans

4 Roulette games, Table Mania Tuesdays!