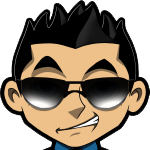 If Las Vegas is considered as the home of American casinos, then Arizona is the next door neighbor. There are 37 casinos spread over 30 cities in the state of Arizona. The gaming tables on record in Arizona number close to 435. You will find all forms of blackjack, No Limit Holdem, Poker, Bingo, Simulcasting and of course slot machines in these casinos. Generally, the bets in Arizona range from $0.01 to $1000.
The leading casino game in Arizona is of Video or Electronic Roulette. Table roulette and craps were not included in the Arizona Tribal State Gaming Compact of 2002. But this does not make gaming any less enjoyable. If you wish to enjoy the game without the hustle of the Las Vegas strip, nearly all casinos offer roulette. Here is a list of the best casinos to visit for Roulette in Arizona:
#1 Roulette Casino for Americans

4 Roulette games, Table Mania Tuesdays!
Roulette in Arizona: Casino Arizona
Casino Arizona is located just a few minutes from Phoenix Sky Harbor International Airport. It is also accessed from just about anywhere in the Phoenix Metro region. The casino has over 90 slot and table games. For those wishing to have a longer stay, you can be treated in the 4-star Talking Stick Resort.
Video roulette in this casino is very lucrative. Progressives have been known to advance into millions. If you become a major client, promotions are available year round. A common prize at major events is the luxury car giveaways.
Website: casinoarizona.com
Roulette in Arizona: BlueWater Resort & Casino
Want to try your luck in state-of-the-art gaming technology? Visit the BlueWater Resort and Casino. This resort overlooks the Colorado River and hosts the most exciting roulette games in Arizona. The electronic tables feature a real roulette wheel with an automated dealer.
Developed by International Gaming Technology and installed in 2010, the interaction offered by the roulette machines here are the real deal! It features real-time gaming and close player interaction. Visitors can also join BlueWaters VIP club for free. The high-limit lounge is accessible to anyone over 21 looking for a thrill.
When away from the gaming section, you can enjoy sumptuous cuts at the River Willow Steakhouse. The diner offers great offers on wines to go with your meal.
Website: bluewaterfun.com
Roulette in Arizona: Twin Arrows Casino
Twin Arrows Casino in Flagstaff is the eminent casino and gaming center in Northern Arizona. The $230 million establishment is a fully equipped resort with accommodation, entertainment, fitness center and dining facilities.
Within the vast complex, you can get lost in the roulette sets on offer. The players club has three membership levels and a $10 sign-up incentive. The roulette gambling antes start from $1 to $35. You can experience the joys of video roulette with several screens set up around a gigantic roulette table.
Website: twinarrows.com
Roulette in Arizona: Casino Del Sol
Located in Tucson, Arizona, you will find Casino Del Sol to be the biggest casino in the state. The casino runs a 1300 machine and table site. There is also an online gaming option for the more social gambler. As a matter of fact, Casino Del Sol runs one of the largest Double Down online gambling sites.
Battle hardened players as well as novices can find something to suit their skill level and risk appetite. Roulette is big in Casino Del Sol with several screens for players. The casino also has a secluded high stakes room with up to $50 stakes. When you're hungry, make sure you try the sushi at the Ume dining room.
Website: casinodelsolresort.com
Roulette in Arizona: Apache Gold Casino Resort
The Apache Gold Casino Resort is a short drive down interstate 70, eight miles from Globe. This is a gaming heaven with 600 machines and 200 seater gaming theater. The casino is open 24/7. The players club is very lucrative and offers perks such as free dining, hotel accommodation and rounds of golf. Bets can go as high as $200 in this casino.
The floor is always hot and the Roulette screens can give you handsome returns. The range is $5 to $25. There is also a Bingo Blowout promotion every first Monday each month.
As you play the entertainment is offered by a lively cabaret band. The resort is located in pristine tribal land and has an RV park for touring adventurers. It is located away from city hustle and you can focus on enjoying yourself.
Website: apache-gold-casino.com
PlayRoulette.org » Live »
#1 Roulette Casino for Americans

4 Roulette games, Table Mania Tuesdays!