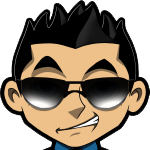 Technology is the future. All industries are embracing innovation, and so is gaming. These advancements have made live dealer roulette games more accessible and familiar. Players can therefore enjoy a new gaming adventure with real experience and a bigger variety of games.
You can earn real money with a realistic experience with live dealer casinos. You, therefore, don't have to go through the hustle and challenges, such as traffic and crowding, that come with land-based casinos.
So what is unique about this live dealer roulette?
This article goes deeper into live dealer roulette to highlight the unique features that set it apart from land-based online roulette.
The Immersive Experience of Live Dealer Roulette 
Live dealer roulette gives gamers the feeling that they are part of the game. It has all the options gamers need, allowing them to interact with real-life dealers. 
This technology enables players to have a personalized experience. They study the behavior and data of the gamer and use this to send customized messages and promotions. This, in turn, increases the user's experience and boosts their confidence in the game.
It also allows communication between the players, other participants, and dealers through a chat or voice channel. This keeps the fun going since the gamers feel like they are part of a community. It also ensures that if any need or problem arises, the gamers can get help immediately from the dealers. 
Live dealer roulette uses live streaming technology. This feature uses high-quality videos and can be accessed from the casino's website, where dealers provide a live stream link. As a result, gamers can enjoy every aspect of the game anywhere without missing any detail. 
The system uses highly advanced technology with cameras to give a realistic view of the roulette table. It ensures you see all the spins and the landing of the ball.
Advantages of Live Dealer Roulette
If you have yet to try the live dealer roulette, you are missing out. The following are some of the advantages it has.
Interaction with the dealer – Live dealer roulette game provides a communication channel that is friendly and engaging. Unlike the land-based casino, It allows you to engage with the dealer through a live chat or speak to them using a microphone.
Realism gives you an experience where you feel like you are in a real casino. You can interact with the dealer and other participants through the live chats, see a table and the spinning happening through the live steam technology.
Transparency and trust – Unlike land-based casinos, where random numbers are generated, live roulette casinos allow you to play in real-time with the dealer present. You, therefore, watch how everything unfolds as the dealer spins the wheels. This further builds trust and confidence.
Live streaming technology – With this innovation, you can enjoy the live dealer game regardless of where you are watching it, be it a mobile phone, computer, or laptop. You don't have to be physically present to enjoy it.
Advanced gameplay features are only available to online casinos, unlike land-based ones. They allow personalization where the dealers can customize for the player a roulette game that soots them and their experience.
Enhancing the Live Dealer Roulette Experience with Bonuses
Bonuses enhance the live dealer roulette experience. Online casinos often provide enticing bonuses to their players, boosting their gameplay and potential winnings.
These bonuses come in various forms, such as welcome bonuses, reload bonuses, or even exclusive promotions. They provide additional value and incentives for players to enjoy the game and increase their chances of winning.
These bonuses and promotions are available on various regulated platforms and mobile apps. For example, gamers in Newzealand can visit  www.Bonusnz.com's listings of NZ casino bonuses to explore these opportunities. It educates new and experienced gamers on the top rewards and free bonuses available in different mobile apps and how they can claim them. 
Considerations of Live Dealer Roulette
To play live dealer roulette, several considerations have to be in place.
When it comes to cost, live dealer games pay to spend a lot compared to land-based casinos. They must invest in high-technology equipment and professionals to operate them. For instance, they need camera operators to ensure high-quality live streaming and IT experts to handle technical difficulties.
Live dealer casinos also tend to be slower compared to land casinos. Time may be lost when communicating with the dealers and other participants.
There is a need for high internet connectivity for live dealer games. Their live streaming requires a fast and stable internet connection to be effective.  
Conclusion
Live dealer roulette brings together the excitement of land-based casinos with the convenience of online gambling. It offers an immersive experience through interaction with real-life dealers, live streaming of gameplay, and social elements. It has numerous advantages and considerations. Overall, live dealer roulette provides a captivating and friendly way to enjoy roulette from home, bridging the gap between land-based and online casinos.
One additional feature live dealer roulette has these days is variety. There is a much bigger variety of games when it comes to live dealer roulette. For example there is live lightning roulette, where the games go a lot faster so if speed is an issue you could play that. There are also various themed live dealer roulette games that you wouldn't find in an actual online casino.
PlayRoulette.org » Live »
#1 Roulette Casino for Americans

4 Roulette games, Table Mania Tuesdays!