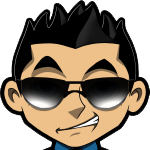 One rule that should be taken into consideration when attempting to beat roulette and increasing your odds is the little known and seldom used En Prison rule. This works in a similar but slightly different way to the surrender rule and is not very common anymore when it comes to roulette, however this does not mean that you can't find a table either in the real world or online that doesn't use it.
It works to neutralize the large house edge the casino has in place with the '0' and '00' slots, making the odds slightly better for the player. In some cases it can even out the odds entirely, however the En Prison rule only applies when making an even odds bet, for example if you're betting on red or black, odds or evens, or high and low.
If you are betting on one of these areas and the ball lands on the '0' or '00' slots, your bet is held 'En Prison' or 'In Prison' for the next round. If the ball lands on the section you were betting on in the next round, your money is returned to you, however you will not make any further profit from that bet.
If you are employing a betting strategy that encompasses you betting on an even odds section of the board and the casino has the En Prison rule in place, then it effectively neutralises the effect of the '0' and '00' slots on the board, that is as long as you win on the next round. Although this isn't a huge way of increasing your odds in roulette, it is a small gain that can be used to work the odds in your favour.
However if it's real money that you're looking to win from an online casino, my recommendation is still and will always be to use a roulette beating program of the electronic kind. Once your bet has been made there is not much to do except wait for the wheel to spin and look to see if the ball lands on the number which you have placed your bet on.
The actual rules of the game are mostly concerned with how to bet. This in turn means that there are only certain things that are permitted when betting. For example, you can bet on single numbers up to thirty six with a thirty five to one payout.
Alternatively, on a line you can bet on a pair of numbers simultaneously and hope for a seventeen to one payout. You can even bet on a row and hope to get an eleven to one payout. If you bet on a corner you may be able to get five to one odds. Furthermore, first twelve numbers comprising one through twelve and second twelve numbers comprising thirteen through twenty four and third twelve numbers comprising twenty five through thirty six offer you a two to one payout.
For even money payout you can bet on one through eighteen or nineteen through thirty six collectively. The ball will generally spin in the opposite direction to the wheel and when the ball stops in a slot the croupier will then announce the result of the game and will collect the bets that lost and will pay to the winner their share of the winnings.
Essentially there are two forms of rules of roulette that comprise the La Partage as well as the En Prison rules. The En Prison rules are normally applied to even money bets while the La Partage rules, though similar to En Prison do not permit players to have any option in case the ball stops on a zero and so will lose half his bet.
PlayRoulette.org » Games »
#1 Roulette Casino for Americans

4 Roulette games, Table Mania Tuesdays!