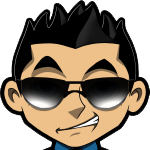 Released on October 29, 2020 by games developer Candle Bets; Wall Street Roulette is an offshoot of the European roulette. This is a table game adaptation of the U.S. financial market sector that is synonymous with the New York City's location "Wall Street", thus its title.
Wall Street Roulette is in the two-game "Wall Street" series, alongside Wall Street Baccarat (July 2020); Roulette FX (June 2020) is also Candle Bets-owned. Other themes: forex exchange, stock market, stock analysis, and candlestick charts.
Wall Street Roulette Game Characteristics
Wall Street Roulette's golden-framed maroon roulette table is bordered by black fringes. Its centered main grid is upright, with the lone zero at the top. The fiery off-white-and-golden roulette wheel is a mere arch at top center.
Lined along the left margin, the five casino chips in Wall Street Roulette are $0.1, $0.5, $1, $2, and $10. The Wall Street Roulette's bet options consist of the inside and outside bets only: straight up bet (numbers 0-36); split bet; street bet; square/corner bet; six-line bet; column bet (first column, second column, and third column); and dozen bet (1st 12, 2nd 12, and 3rd 12). The three even money bets are: red or black numbers, odd or even numbers, and low or high numbers.
Wall Street Roulette's bet limits are lowly. Straight up: $0.10 minimum and $10.00 maximum bets. Split: $0.10 minimum and $20.00 maximum bets. Street: $0.10 minimum and $30.00 maximum bets. Square: $0.10 minimum and $40.00 maximum bets.
Six-line: $0.10 minimum and $30.00 maximum bets. Column, or dozen: $0.50 minimum and $100.00 maximum bets. Red/black, even/odd, and 1-18/19-36: $0.10 minimum and $300.00 maximum bets. Real game's minimum table limit: $0.10. Maximum table limit: $500.00.
The curved arrow at bottom center starts a round—equated with stock trading—where the roulette wheel momentarily spins before drawing the highlighted winning number that also pops up at the center long before the wheel's stoppage, which is designated as "trade closed".
Here are the Wall Street Roulette's payouts. Straight up bet pays 35:1. Split bet pays 17:1. Street bet pays 11:1. Square bet pays 8:1. Six-line bet pays 5:1. Column and dozen pays 2:1. Red or black, odd or even, or low or high pays 1:1. Wall Street Roulette's pays up X36, which (10X36) is a $360.00 non-progressive jackpot.
The Wall Street Roulette software: HTML5 game; circular progress timer; X2 bet, re-bet, and "X" bet-clearing icons; digital game history; and two trading indicators, where the rising and falling Japanese candlestick patterns—alongside the line charts—can give the player an edge when analyzing the even money's hot numbers.
Although there are both desktop and mobile versions, the latter's portrait mode—displays the wheel and grid side by side—omits many features. Players can access the closed orders, which shows a trading-like: ticket, bet amount, open time, result and profit/loss.
Sound effect: chinking. No background music. The animated 3D graphics include flashing, pop-up, and a spinning and resurfacing roulette wheel.
Luck in Wall Street Roulette
A game of luck, Wall Street Roulette's RTP rate is 97.30%. The house edge is 2.70%.
PlayRoulette.org » Games »
#1 Roulette Casino for Americans

4 Roulette games, Table Mania Tuesdays!