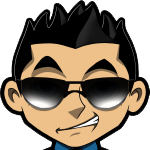 Launched in October 20, 2020; VIP Roulette is a European roulette-inspired table game developed by Fazi Interactive. Lux Roulette (2009), Live European Roulette, Live Automatic Triple Crown Roulette (May 2017), and Roulette (January 2019) are other games from Fazi.
VIP Roulette Game Characteristics
After enabling or disabling the sound on the loading page, it ushers in the interface. Numerous crowns decorate the midnight blue background of VIP Roulette, which stands out for its live streaming special feature.
Located at top center, a display shows a well-equipped casino hall that is livestreamed from Serbia. The silver-framed display is conjoined and the white-celled roulette grid are conjoined with a blue frame.
The large main grid and racetrack are situated at bottom center, where they are displayed singly or together. The main grid is spread out by default—or after clicking the adjacent "table bet" icon. On clicking the "table bet" icon, the grid zooms out and appears inside a large racetrack.
The bottommost green linear timer is the betting session. The VIP Roulette's five casino chips are $1, $5, $10, $50 and $100. The player can place the chips on these three bet types: five special bets; five call bets; and eight table bets.
The VIP Roulette's eight table bets are: straight up bet; split bet; street bet; square bet; six-line bet; three column bets (top 2X1 column, middle 2X1 column, and bottom 2X1 column); three dozen bet (1-12, 13-24, and 25-36); and chance bets (red/black numbers, even/odd numbers, and low 1-18/high 19-36).
Alternatively named "series" bets (via the hamburger menu at bottom left), VIP Roulette's call bets are: red snake, series 5/8, orphelins, big series, and zero. The "special bets" hamburger menu at bottom right has crown, voisins, finale, black splits, and red splits bets.
VIP Roulette has average bet limits. Straight up: $1.00 minimum and $100.00 maximum bets. Split: $1.00 minimum and $200.00 maximum bets. Street: $1.00 minimum and $300.00 maximum bets. Square: $1.00 minimum and $400.00 maximum bets.
Six-line: $1.00 minimum and $600.00 maximum bets. Column, or dozen: $5.00 minimum and $1200.00 maximum bets. Red/black, even/odd, and 1-18/19-36: $5.00 minimum and $1800.00 maximum bets. Its maximum table limit is $12000.00.
The scheduled spins begin after the red linear timer, offering these VIP Roulette payouts: 35:1 (X36) for straight up; 17:1 (X18) for split; 11:1 (X12) for street; 8:1 (X9) for square; 5:1 (X6) for six-line; 2:1 (X3) for chance bets. VIP Roulette has diamond and platinum jackpots whose progressive payouts can reach $60000.00.
The VIP Roulette software: desktops and mobile versions; supports iOS, Android and Windows operating systems; game history and full-screen; bet/play linear timers; bar and pie charts for hot/cold numbers; and 5, 10, 25, 50, 100, 250, 500 and 1000 automated spins whose single wins and credits increase or decrease stop the auto play if they exceed a preset amount between $1.00 and $12000.00.
Sounds: speaking dealer, rattling, and chinking. VIP Roulette's advanced 3D graphics include flashing and a video feed of a busy Caucasian female dealer overseeing a roulette wheel and ball in motion.
Luck in VIP Roulette
A game of luck, VIP Roulette has a 96.60% RTP rate and a 3.40% house edge.
PlayRoulette.org » Games »
#1 Roulette Casino for Americans

4 Roulette games, Table Mania Tuesdays!