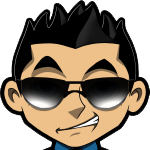 Turkish Roulette
Also called Turkce Rulet—and formally titled Turkish Live­ Roulette—Turkish Roulette­ is a live casino game whose developer Evolution Gaming released it in December 2018. This European roulette-based table game predominantly resembles the Indian variant called Hindi Roulette, although the game is customized for the Turkish market, just like the developer's April 2018 game Lightning Roulette.
Turkish Roulette Game Characteristics
First, the players choose their bet sizes—in the Bet Creator's staked chips—from these Turkish Roulette's casino tokens: $0.5, $1, $5, $10, $25, $100, $500, $1K, and $5K. Players then tap the roulette table whose numbered, worded, colored, or lined bet options are: straight up, split, street, corner/basket, line, column, 1st 12, 2nd 12, 3rd 12, 1-18, Even, Red, Black, Odd, 19-36.
In the racetrack, players can bet on: Tier, Orphelins, Voisins, and Zero. When betting on the hot or cold numbers, the Turkish Roulette players can refer to the table's statistics showing the various probabilities of the frequently landed numbers or the rarely landed numbers (embedded with fiery tongues and blue tongues, respectively, in the roulette table and racetrack).
There are: a flashing yellow "X2" button that doubles all bets, blue "undo" button, bin-like button for deleting bets, a starry bet-saving beige button, and a white-and-gray "place bet" button beside the total bet.
The "limits & payouts" icon shows these bet limits. Straight up: $0.50 minimum bet; $250.00 maximum bet. Split: $0.50 minimum bet; $500.00 maximum bet. Street: $0.50 minimum bet; $750.00 maximum bet. Corner/basket: $0.50 minimum bet; $1000.00 maximum bet.
Line: $0.50 minimum bet; $1500.00 maximum bet. Column, the first 12, the second 12, the third 12: $0.50 minimum bet; $3000.00 maximum bet. 1-18, 19-36. Even/Odd. Black/Red: $0.50 minimum bet; $3000.00 maximum bet.
Turkish Roulette's payouts: straight up pays 35:1; split pays 17:1; street pays 11:1; corner/basket pays 8:1; line pays 5:1; column, or 1st 12, or 2nd 12, or 3rd 12 pays 2:1. 1-18, 19-36, Even/Odd, Black/Red pays 1:1.
At top right, between the dealer's name and "more game" but above "type here for chat", there is a tipping-related icon where dealers get tips from players who can freely offer $0.5, $1, $5, $10, $25, $100, $500, $1K, or $5K. In mobile versions, the "tips" icon is accessed via the hamburger menu tat bottom left.
Turkish Roulette has animated 3D graphics, which segue from immersive to classic views of the studio, live dealers (male dealer Kivanc, and female dealers Zeynep and Zehra), and Turkish floral interior décor.
The advanced software features: high-quality streaming; video and audio settings, including the rattling effect; comprehensive user guide; probabilities; real-time communication with the dealer and other players; and previous game results, ranging from the results (ten results in the mobile version; twelve results in the desktop version) that are automatically displayed at the bottom left or bottom right of the screen to the hundreds of game results under the "statistic & results" icon.
Luck in Turkish Roulette
Turkish Roulette is a game of luck. The return to player rate is 97.30%, and the house edge is 2.70%.
PlayRoulette.org » Games »
#1 Roulette Casino for Americans

4 Roulette games, Table Mania Tuesdays!