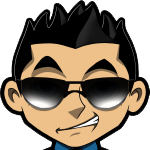 Speed Roulette Live
Speed Roulette Live is a 2014 live casino game from Playtech whose rival game developer Evolution Gaming has another March 2017 version called Live Speed Roulette. Playtech lauds the European roulette-based game's superlatively quickest roulette dealing, thus increasing the game speed.
Speed Roulette Live Game Characteristics
Tapping the casino tokens at bottom right grants the Speed Roulette Live players access to these ten bet sizes: $0.5, $1, $5, $10, $25, $100, $500, $1K, $5k, and $10K.
The hamburger menu's "limits & payouts" icon displays a uniform $0.50 minimum bet and maximum bets for these bet options: straight up's $500 maximum bet; split's $1000 maximum bet; street's $1500 maximum bet; corner/basket's $2000 maximum bet; line's $3000 maximum bet; column/dozen's $6000 maximum bet; black/red, or odd/even, or 1-18/19-36's $10000 maximum bet; and the table limit's 's $200000 maximum bet.
When prompted to "place your bets", players click a preferred token then press a particular spot on the roulette table at bottom center, which is marked with these bet options: black/red numbers, odd/even numbers, first half (1-18), second half (19-36), first 12 batch (1-12), second 12 batch (13-24), third 12 batch (25-36), "0". The table's other unmarked bet options are: column, street, straight up, split, corner/four, and line.
Zero, Voisins, Orphelins, and Tier are other bet options on the racetrack at bottom left atop the "Bet Creator" and "LuckyDip", wherein the latter enables faster selection of five, seven or eight straight up bets. Choosing a token then repeatedly pressing it atop a bet option increases the bet by chip's value, although there is a bet-doubling icon.
The "place bet" button beside the total bet prompts the Cammegh roulete wheel to start spinning. Players must wait for a nine-second window—there is a fast-forwarding countdown timer on the wheel's shiny turret—between rounds before place their bets again. The soft-spoken live dealers, who welcome newly joined players and rotate the wheel, read out the winning number's value and mention if it is black or red and if it is low or high. The winning number is also zoomed in, where it is displayed—in a pop-up—between the other numbers adjacent to it on the wheel.
Speed Roulette Live payouts: straight up pays 35:1, split pays 17:1, street pays 11:1, corner/basket pays 8:1, line pays 5:1, column/dozen pays 2:1, and red/black, or even/odd, or 1-18/19-36 pays 1:1.
Speed Roulette Live has an advanced software whose menu, in desktop versions, is along the left margin. Example: these statistics show the self-adjusting probabilities, based on the last rounds: Black (48%), 0 (2%), Red (50%), even/odd (49%), 1-18 (45%), 19-36 (53%), first 12 (30%), second 12 (32%), third 12 (72%), first column (33%), second column (34%), third column (32%), Tier (34%), Orphelins (22%), Voisins (44%), and Zero (18%).
Other features include: full screen, "spin now" that can speed up gameplay, 10/20/30/50/70/99 autoplay rounds that are only enabled after placing bets, and game results for the last 80 rounds. Sounds: adjustable game and studio sounds, rattling sound effect, on/off volume, live commentary, and an interactive casual chat in real time.
Speed Roulette Live is set in a noisy real-life casino studio, wherein other live dealers are visible in the background. A male and female live dealer—dressed in black-and-white and black, respectively—often relieve each other and can be seen sanitizing occasionally.
Luck in Speed Roulette Live
Speed Roulette Live's RTP rate is 97.30%, while the house edge is 2.70%.
PlayRoulette.org » Games »
#1 Roulette Casino for Americans

4 Roulette games, Table Mania Tuesdays!