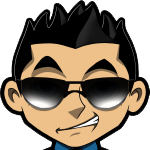 Soiree Roulette
Soiree Roulette is a Playtech-owned live casino game that was launched on January 9, 2019. The Soiree gaming line also includes Soiree Blackjack Live, Soiree Baccarat, Soiree Elite Blackjack 50, Soiree Elite Blackjack 100, and Soiree Elite Blackjack 200.
Soiree Roulette Game Characteristics
Soiree Roulette prides itself on its VIP dealer service, which includes readily available, dedicated female and male hosts—including dealer Ambera—who offer personalized assistance, including changing the live dealers. Despite primarily targeting VIP players, Soiree Roulette is an otherwise inclusive European roulette-based game. Taunted as a premium table game, Soiree Roulette is set on a dark blue background that is both branded and decorated with the card suits.
Players have up to 20 seconds to place their bets, which involves tapping the casino tokens at bottom right before clicking on the roulette table again. Players are requested to place their "last bets" before being told "no more bets" by the textual prompts that pop-up now and then. A "bet confirmed" prompt precedes a spin. The live casino game has six casino tokens, which are: $5, $10, $25, $100, $500, and $1K.
Soiree Roulette's roulette table has the following bet options: straight up, split, corner/four, line, street, column, black/red, odd/even, first 12, second 12, third 12, 1-18, and 19-36. In the racetrack, the Soiree Roulette players can bet on Tier, Orphelins, Voisins, and Zero.
The game's "chart" button has two more sets of bet options: hot numbers and cold numbers, where the players are showed the frequently or rarely landed numbers in the last 100 spins, 200 spins, 500 spins, or 1000 spins.
All bet options have a $5.00 minimum bet. However, Soiree Roulette's maximum bets are as follows. Straight up's maximum bet is $50.00. Split has a $100.00 maximum bet. Street's maximum bet is $150.00. Corner or four's maximum bet is $200.00.
Line's maximum bet is $300.00. The $1000.00 maximum bet is for the column/dozen, or red/black, or even/odd, and 1-18/19-36. Similarly, the table limit is $1000.00.
These are Soiree Roulette's payouts for these bet options: straight up pays 35:1. Split pays 17:1. Street pays 11:1. Corner/Basket pays 8:1. Line pays 5:1. Column, or first 12, second 12, or third 12 pays 2:1. And 1-18/19-36, or Even/Odd, or Black/Red pays 1:1.
The Soiree Roulette software has both mobile and desktop versions. It uses html5 technology. The desktop version has a menu along the left margin. Players can personalize their assigned usernames, which are predominantly numbers. The sound effects include chinking casino tokens.
The volume slider, game settings, audio settings, video settings allows players to adjust the respective aspects of the gameplay accordingly. Unfortunately, players may be unable to play Soiree Roulette, which fails to load. It is no longer available in many online casinos, where clicking its hyperlink redirects to a blank page, or shows a 500 internal server error, or retrieves the other Soiree blackjack variants.
Luck in Soiree Roulette
Age of chance; Soiree Roulette's return to player rate is between 97.3% and 98.65%, while the house edge ranges from 2.70% to 1.35%.
PlayRoulette.org » Games »
#1 Roulette Casino for Americans

4 Roulette games, Table Mania Tuesdays!