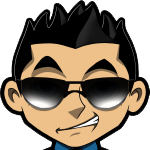 Sapphire Roulette, a variation of the European roulette, was released on August 28, 2019 by Microgaming. This table game is named after the gemstone-inspired casino chips.
The developer's portfolio has 15+ roulettes games, including: the five-game Real Roulette series, Multifire Roulette (November 2020), Roulette (March 2019), American Roulette (November 2018), Multiplayer Roulette Diamond Edition (March 2012), three-game Gold series, Premier Roulette (February 2009), French Roulette (July 2004), European Roulette (April 2004), American Roulette (July 2003), and Roulette Royale (June 2002).
Sapphire Roulette Game Characteristics
Sapphire Roulette has a circular indigo-framed roulette stand in a diamond-patterned midnight purple casino room. Set on a cyan roulette felt, Sapphire Roulette's buttons and chips are along the bottom; there is a vertical racetrack to the left of the centered double-lined main grid, while the hot/cold numbers are to the right of the indigo-and-silver roulette wheel at top center.
Sapphire Roulette has seven casino chips: green sapphire $1, red sapphire $2, purple sapphire $5, yellow sapphire $10, blue sapphire $20, yellow sapphire $25, and pink sapphire $50.
Sapphire Roulette has both table bets and call bets. The racetrack has four segmented call bets: zero; neighbors; orphans; and tiers. The inside/outside bets are: 0-36 straight up bets; split bet; street bet; square bet; line bet; column bet (3-36, or 2-35 column, or 1-34 "2:1" spots); dozen bet (1st 12, 2nd 12, and 3rd 12 spots); even, or odd numbers; black, or red cells; and high/low bet (1 to 18, or 19 to 36).
Sapphire Roulette accepts $1.00 as both the minimum bet limit and table limit. Straight up: $10.00 maximum bet. Split bet: $20.00 maximum bet. Street bet: $30.00 maximum bet. Square bet: $40.00 maximum bet. Line, or column, or dozen bets: $50.00 maximum bet. High or low, color, and eve or odd bets: $80.00 maximum bet. Bets can be undone, canceled, and doubled.
The play icon at bottom right hastens the constantly spinning roulette wheel, after which the grid's highlighted orange cell, blue marker and pop-up number at top right reveal the winning values whose payouts are as follows.
Straight up pays 35: 1; split bet pays 17:1; three-line bet pays 11:1; corner bet pays 8:1; line bet pays 5:1; dozen bet, or column bet pays 2:1; and odd/even, or red/black, or low/high bet pays 1:1. The non-progressive jackpot is $920000.00.
The good Sapphire Roulette's rounds can be stopped midway. The game history shows the last eight results, including the red numbers only. Other features: Flash and HTML5 technology; mobile and desktop versions; full screen; hamburger menu's auto re-bet, turbo spin on/off, and audio on/off; and 5, 10, 25, 50 or 100 auto play rounds that can stop if the single wins and/or the total loss exceeds the preset X2, X5, X10, X50 or X999 the stake.
The sound effects: lots of mumbling roulette players, dealer's voice, ringing, rattling, and plinking.
The animated 3D graphics: roulette wheel spinning in a blur, bouncing chips, gushing purple stars and golden coins, and hurtling roulette ball.
Luck in Sapphire Roulette
Sapphire Roulette is a game of chance whose RTP rate is 97.30%, while the house edge is 2.70%.
PlayRoulette.org » Games »
#1 Roulette Casino for Americans

4 Roulette games, Table Mania Tuesdays!