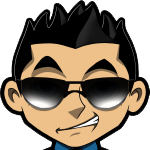 On June 1, 2015, games developer Playson launched the table game Roulette with Track. It is in—and the basis for—the "Roulette with Track" series that also contains Roulette with Track low (June 2015) and Roulette with Track high (June 2015).
Roulette with Track has average bet sizes—unlike the aforementioned series' low and high variants—and a title-inspiring racetrack.
Roulette with Track Game Characteristics
Roulette with Track's loading page has diverse options. The desktop players have a choice of 13 languages, can switching from mobile version to desktop version and vice versa, and an auto start game option. The mobile players should tap to play, use landscape mode, touch to play, and—like in desktops—tap again to continue to the interface.
In desktops, there is an immersive view of a green felt with a gold-turreted roulette wheel and roulette table—with a 0-36 main grid below the racetrack—beside each other on a slanting brown-and-golden wooden-and-leather roulette stand amid roulette chairs. Mobile versions have an outspread roulette table whose grid and racetrack zoom in separately, facilitating bet placement.
Roulette with Track's average casino chips: $1, $2, $5, $10, $20, $50, and $100. In mobile devices, coins are under the $10.00 chip alongside the spin, re-bet, bet-undoing and bet-doubling buttons.
Roulette with Track's table bets are: straight up, split, street, corner, six-line, three columns, three dozen bets (1st 12, 2nd 12, and 3rd 12), high/low (1 to 18/19 to 36), color (black diamond/red diamond), and (even/odd). Call bets: 0-Spiel, series 0/2/3, orphelins, and series 5/8.
Roulette with Track has an average range of bets. Straight up: $1.00 minimum and $10.00 maximum bets. Split: $1.00 minimum and $20.00 maximum bets. Street: $1.00 minimum and $30.00 maximum bets. Corner: $1.00 minimum and $40.00 maximum bets. Six-line$1.00 minimum and $60.00 maximum bets.
Column, or dozen: $1.00 minimum and $200.00 maximum bets. 1-18/19-36, black/red, and even/odd: $1.00 minimum and $500.00 maximum bets. The minimum table limit is $1.00, while the maximum table limit is $500.00.
Roulette with Track's payouts are as follows. Straight up bet pays 35:1. Split bet pays 17:1. Street bet pays 11:1. Corner bet pays 8:1. Six-line bet pays 5:1. Column and dozen pays 2:1. Red or black, odd or even, or low or high pays 1:1. Straight up, split, street, corner, and six-line pay up to $360.00.
Dozen and column bets pay up to $600.00. 1-18/19-36, even/odd and red/black have $1000.00 non-progressive jackpots.
Roulette with Track's software allows desktops to load a mobile version, while a mobile device can load the desktop version. Other features: hot and cold numbers, game history, informative and encouraging textual prompts, and quick spin. Supported languages: Dutch, Italian, Serbian, Finnish, French, Turkish, Chinese, Norwegian, Swedish, Spanish, Romanian, Russian, and Portuguese.
On/off sounds: casino noise and concerto background music; rattling and chinking sound effects; and dealer's voice. The animated 3D graphics: hover effect, idly spinning roulette wheel with a rotating ball, screen grab, and glistening.
Luck in Roulette with Track
Roulette with Track, which is a game of chance, has a 97.30% RTP rate and a 2.70% house edge.
PlayRoulette.org » Games »
#1 Roulette Casino for Americans

4 Roulette games, Table Mania Tuesdays!