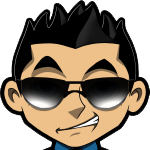 Roulette FX is table game whose developer Candle Bets launched it on June 14, 2020. This innovative European roulette-based game is about foreign exchange, thus the title's initial "FX". Roulette FX is among the developer's three table games, alongside Wall Street Baccarat (July 2020) and Wall Street Roulette (October 2020).
Candle Bets also operates two more trading games—the developer's only other games in its five-game portfolio—namely Weekend Binary (July 2021) and Weekend Forex (August 2021). Themes: financial market, price chart, forex trading, investment, Japanese candlesticks, candlestick patterns, and technical analysis.
Roulette FX Game Characteristics
Roulette FX is set on a dark background, and lacks both a roulette table and a racetrack. It features a centered colorful roulette wheel atop a seamless grid pattern. The wheel, which has a gray-and-golden bowl rim, is fitted with numbers 0-36 and has green ball pockets.
The wheel's dark green cone states the player's objective: to "bet on [the] trend which will perform better", where the silhouettes of a red-and-black bear and a charging green-and-black bull represent the game's two-way options.
Roulette FX has—lined to the left of the wheel—five casino chips: $1, $5, $10, $25, and $100. The players can only bet on the color, range, and parity. These six bet options, whose three icons are at top left, are: "red/black" bet," low/high" bet, and "odd/even" bet. Clicking those icons changes the wording above the animal symbols to: a "red" bear and a "black" bull; "1-18" bear and "19-36" bull; and an "odd" bear and an "even" bull.
After choosing the bet type, press a chip then click either the bear or the bull accordingly. Alternatively, players can press the wheel's "C" core's purple and orange segments representing the bear; the cyan and yellow segments represent the bull. Roulette FX's minimum bet limit and table limit: $1.00. Maximum bet limit and table limit: $500.00.
Generally, a Roulette FX player predicts the financial market, where the bear has a falling candlestick pattern while the bull has a rising candlestick pattern. On clicking "play", a pop-up screen grab shows the winning number even before the wheel stops spinning.
Roulette FX's pays 1:1 for all bet types. Maximum win: X2. The non-progressive jackpot (500X2) is $1000.00.
The advanced Roulette FX software: cash-out; play/pause, re-bet, clear, hide/show chart/wheel icons; 1, 3, 6, or 9 spins to expiry (with auto play in 1-5 seconds); forex-like historical charts; digital hot/cold numbers; financial market-like "fx" indicators—moving average, Bollinger bands, strength index, movement index, oscillator, and average convergence-divergence; game history; arrow or cross-hair pointers; and candlestick or line chart options.
There is a chinking sound effect, but no ambient music. Animated 3D graphics: roulette ball briefly rotating before spinning alongside the wheelband; and moving pointers and candlesticks.
Luck in Roulette FX
Roulette FX is a game of chance. Its three sets of RTP rates depend with the cash-out option and number of spins. Early exit has a 95.00% RTP rate and 5.00% house edge. One round yields a 97.30% RTP rate and a 2.70% house edge. Multiple spins have a 98.00% RTP rate, and a 2.00% house edge.
PlayRoulette.org » Games »
#1 Roulette Casino for Americans

4 Roulette games, Table Mania Tuesdays!