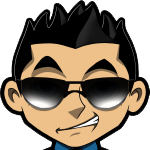 Powered by Easit, Roulette Diamonds VIP is among the eight roulette games in its developer Synot Games' portfolio. Classified under the European roulette, this table game is an upgraded version of the Synot-owned Roulette Diamonds and Roulette Diamonds Mobile.
Roulette Diamonds VIP aside; the three-game "VIP" gaming contains two more roulette games, namely Roulette Platinum VIP and Roulette Ultimate VIP. More from Synot Games: Roulette Multi, Roulette Platinum, and Roulette Ultimate.
Roulette Diamonds VIP Game Characteristics
Stacks of colorful chips decorate the Roulette Diamonds VIP's default caramel-colored roulette layout, which contains: a riveted 3D roulette wheel at top-center, with a blue mahoe ball track and rotor, golden bowl rim, and silver turret; and a vertical racetrack to the right of the centered betting grid.
Roulette Diamonds VIP has a semi-oval roulette table between casino chairs, in a circled spruce-carpeted hall. Most versions have $50, $100, $200, $1000 and $2000 casino chips, despite allowing only $5.00 minimum and $100 maximum table limits. Although not readily available, the version with $10000.00 table limit has three chips—$100, $500 and $1000.
Roulette Diamonds VIP' bet options comprise of three sets: three call bets, eleven table bets and seventeen special bets. Table bets (has 0-36): straight up bet, split bet, street bet, square bet, six-line bet, column bet (first, second, or third columns), dozen bet (1st 12, 2nd 12, or 3rd 12), 1-18 or 19-36 bet, red or black bet, and even or odd bet. Call bets: orphelins, voisins, and tiers. Call and table bets have $5.00 and $100.00 bet limits.
The $10000.00 bet limit's version has these bet limits for its special bets. The finale en plein 7, finale en plein 8, and finale en plein 9 bets: $150.00, $300.00, $600.00, $3000.00, and $6000.00. Orphelin plein bet: $250.00, $500.00, $1000.00, $5000.00, and $10000.00. Black splits bet: $350.00, $700.00, $1400.00, $7000.00, and $10000.00.
The red splits, finale en plein 0, finale en plein 1, finale en plein 2, finale en plein 3, finale en plein 4, finale en plein 5, finale en plein 6, finale 0/3, finale 1/4, finale 2/5, and finale 3/6: $200.00, $400.00, $800.00, $4000.00, and $8000.00.
Roulette Diamonds VIP has these payouts. Straight up bet: 35/1. Split bet: 17/1. Street bet: 11/1; corner bet: 8/1. Six-line bet: 5/1. Column, or dozen: 2/1. Red or black, 1-18 or 19-36, and even or odd bets: 1/1. This game has a non-progressive jackpot, and its maximum single win is X36.
A HTML5 game, the Roulette Diamonds VIP software has customizable features, including: a choice of six table colors—caramel, teal, blue, purple, mulberry, or red-brown; available in Spanish and English; text prompts; and an expert mode that lets players place special bets, add their favorite bets and save their desired roulette layouts.
There are on/off sound settings for the: melodic background music; rattling ball and chinking chip sound effects; and male dealer. The sluggish gameplay lacks an auto play. The animated 3D graphics include moving marker and chips, rotating ball, and the spinning roulette wheel's sparkling turret and glinting rotor.
Roulette Diamonds VIP
A game of luck, Roulette Diamonds VIP has a 97.60% RTP rate and a 2.40% house edge.
PlayRoulette.org » Games »
#1 Roulette Casino for Americans

4 Roulette games, Table Mania Tuesdays!