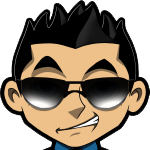 Contrary to the common notion of roulette simply being a game of chance or placing bets on black or red, or choosing individual numbers and expecting to strike the ultimate payout, there are quite a few opportunities in the game to be a bit more strategic and increase your winning chances in the process. Racetrack roulette is one such roulette game that's not just about luck.
What is Racetrack Roulette?
Racetrack roulette is nothing but roulette with a twist – a quite significant one at that! This roulette variant is available at several online casinos, and is becoming popular with many online casino professionals. This roulette type has the "racetrack" prefix because it incorporates a racetrack design instead of the traditional wheel table.
#1 Roulette Casino for Americans

4 Roulette games, Table Mania Tuesdays!
· Intro to the Racetrack
The racetrack design is to enable players place call bets easily and quickly during play. When placing call bets online, a racetrack is quite an efficient alternative to text box betting options usually found at quite a few other online roulette tables. Not to mention, how cool the racetrack actually looks.
When the racetrack becomes available, its positioning is right above the roulette table's primary betting area. The layout is called racetrack because its shape is similar to a racing track or circuit – more of a mini circuit.
For using the racetrack, you must simply put the chips on the racetrack sections similar to how you usually do when wagering in the roulette table's standard betting region. When playing the game online, the software automatically reproduces the real call bet inside the primary betting spot on your behalf. Also, the computer uses the worth of the chip placed on the track as your primary betting unit for every single bet placement.
Though online roulette tables' racetracks have the same design format, there often are marginal design and style differences. For example, the betting options and their placements could be different.
What is Different About Racetrack Roulette?
Upon first glance, racetrack roulette could look quite confusing. A lot of casino players who first saw the game did not have any clue about the racetrack. However, like many other things in life, you get used to this roulette variant and soon realize it isn't as difficult as you initially thought.
As far as game play and rules go, racetrack roulette is quite similar to French roulette. Being a French roulette variant, racetrack also provides players better odds. The racetrack setup makes it possible to place a range of different bet types, also making wager placement easy. This betting setup could appeal to you in case you have a specific playing strategy in mind or are resorting to your own betting setup.
Compared to standard European and America roulette games online, the racetrack roulette stands out on its own, courtesy its much lower house edge.
How to Play Racetrack Roulette?
Basically, this roulette version is a single zero roulette that has 37 pocket slots, which comprises a zero slot and 36 number slots. The game play isn't much different from other roulette types; the bets are placed by putting the bet chip on the bet table's betting area. In this game, the bet table is called racetrack.
Racetrack roulette has five inside bet types:
· Straight up or plein
· Split or cheval
· Street or transversale pleine
· Corner or carré
· Line or transversal
There are also outside bets such as dozen, column, red/black, pair/impair or odd/even, manqué/passe or low/high, to name a few. You could have noticed some of the bets' names being in French, which is thanks again to the game's similarities with French roulette.
· Neighbor Bet
Another bet type that can be instantly placed on this betting layout are "neighbors" bets, especially if you fancy placing bets on numbers located abreast on the roulette wheel. This option comes in handy if the numbers on one section of the wheel are spinning in a lot more compared to other wheel sections and you'd like to bet on the numbers that are hitting the racetrack.
For placing the neighbors wager type on the racetrack layout, you must point-click your mouse for placing a wager on a specific number. Then, all the numbers located around the selected number would also instantly see a chip being placed on them. When placing this wager type, you must set the amount of neighbors you would like to cover on the layout.
Along with neighbors, some of the other bets that can be placed on the racetrack are voisins du zero, orphelins, and tiers du cylindre.
* Personal Note: Hello! If you liked what you read, please give me a 5-star rating. Not 4 or 4.5, but 5 stars. Your rating would make a huge difference to my positioning here on iWriter. However, in case you are not happy with the article, feel free to send it back for a rewrite, but please do not reject it outright. Thanks for the opportunity!!
PlayRoulette.org » Games »
#1 Roulette Casino for Americans

4 Roulette games, Table Mania Tuesdays!