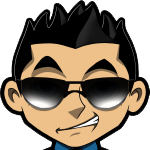 Roulette is a classic casino game that you will find in almost all land based casinos and most online gambling sites. Today, thanks to technological advances, you can enjoy a game of roulette at the comfort of your home. With online casinos came progressive roulette which appeals to a high number of bettors and for good reasons.
Put simply, progressive roulette is a roulette game that involves players making a side bet for each game they play for a chance to win a massive jackpot. Normally, a given fraction is subtracted from the side bet of each participating player. This fraction goes to the jackpot pool. One lucky player will scoop the staggering amount and the process will start again. It should, however, be noted that, besides the side bet, progressive roulette does not differ from conventional roulette.
#1 Roulette Casino for Americans

4 Roulette games, Table Mania Tuesdays!
Why Do Players Love Progressive Roulette?
Though there are a couple of strategies that one can apply on the tables to beat the game, roulette remains a game of chance. The payouts are not as appealing as players would want them to be. The best odds stand at 35 to 1 but these are only for straight bets. The progressive version of the game offers irresistible payouts. Here, you are offered a chance to scoop a massive paycheck irrespective of your bet amount. These massive jackpots are accessible to all players as they are available on standard roulette wheels.
How to Play
Progressive roulette differs from regular roulette only in payouts from a single bet. The gameplay is the same. The object of the player is to predict where the little ball will land when the wheel stops spinning. Just like normal roulette, a player is expected to place a bet on any number between 0 and 36, on an even or an odd number or on color red or black. On placing a bet, you will spin the wheel and wait for it to stop. This is all there is to the game, a routine that can get boring. To this end, progressive jackpot spices up the game by letting players place a mandatory side bet. The side bet is about $1 and is contributed during each spin.
The player who gets lucky wins a fraction of all the players' side bets. The jackpot will start accumulating again from a given amount, the "Seed". Even if a player does not get lucky enough to win the jackpot, they still stand a chance to win enormous payouts. Unlike regular roulette wheels, the progressive jackpot roulette is designed in a way as to give players a better chance of winning.
Rules and Bets on Progressive Roulette
There are basically three types of bets in this game; inside, outside and side bets. Players need to bet either inside or outside bet (based on their risk tolerance) and the mandatory side bet. Inside bets are for players looking for a thrill. Here, players can either bet on a single number to win 35 to 1 (straight bet), bet on two adjacent numbers to win 17 to 1 (split bets), bet on three adjacent numbers to win 11 to 1 (three-line bet), bet on four numbers that form a square shape to win 8 to 1 (Square bet) or bet on six consecutive numbers to win 5 to 1 (line bet).
Outside bets are broad and their payouts only appeal to newbies. True to their name, the playing chips are not placed on the roulette pockets but rather outside the wheel. For instance, in a column bet, a player bets on one of three columns on the roulette table to win 2 to 1. Players can also predict whether the ball will land on a black or red pocket or on an odd or even number.
How to Win the Jackpot
It should be noted that there are no strategies that have been devised to beat the game of roulette. Each outcome in a roulette spin is independent and thus there is no way to predict the outcome of any spin. To this end, the object of the player is to ensure they win more than they lose. One of the many strategies employed on the roulette wheel is to bet on a specific number repeatedly and hoping light will shine upon it. You can also try your lucky number; between 0 and 36, or 00 for the American roulette. Even though you may miss the jackpot, there are still great pays waiting for you.
Closing Thoughts
If you are a fan of roulette and you want to make money while at it, progressive roulette is your best bet. There are many variants, from different developers, to choose from making it even more interesting.
PlayRoulette.org » Games »
#1 Roulette Casino for Americans

4 Roulette games, Table Mania Tuesdays!