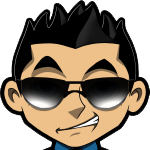 Roulette is a traditional gambling game that involves a ball and a horizontal wheel divided into numbered colored slots. The gamer is required to make a Call Bet on the slot into which the ball will fall before the ball is dropped onto the spinning wheel. Call Bet is a wager that is made by speaking a bet aloud instead of placing chips on the table. Most casinos nowadays do not allow true Call Bets but rather allow announced calls where you make the call out then immediately display the chip representing the Call Bet on table.
As opposed to the classic roulette game from offline casinos, the development of digital technology has ensured that effectiveness and convenience is witnessed in any place provided there is an internet connection. The introduction of online roulette games has also added the extra plus to entertainment by offering players access to an array of variations that can be accessed at any time of the day. The state-of-the-art online roulette version provides a platform with lots of excitement and adventure that can be traced back to the epic Greco-Roman period where roulette began the boundless journey in the gaming world.
#1 Roulette Casino for Americans

4 Roulette games, Table Mania Tuesdays!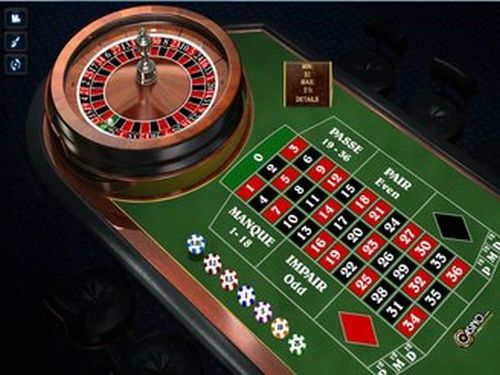 Among the amazing list of the gaming variations of the online roulette game is French Roulette. The advanced version is known as the Premium French Roulette that is considered by many gaming enthusiasts the finest of all roulettes. The elegance combined with the best virtual gaming podium offers cutting edge technology that includes processing speed, high resolution, and entertaining music not leaving out the proper environment for beginners including pros to harness their betting skills.
What's Unique About Premium French Roulette?
The standard version (French Roulette) is a typical roulette game that is more or less similar to the American and the European Roulette with the major difference spotted in the single zero (0) space on the French Roulette wheel. This is different from the American Roulette that has the single zero (0) and a double zero (00) space. This single zero rule coupled by the "La Partage" rule and the Call Bets are some of the notable differences apart from the roulette table labeled in French.
How to Play Premium French Roulette
As mentioned earlier, French Roulette as well as the advanced version are a single-zero game. Compared to its American counterpart with both single and double zeros, French Roulette increases your chances of winning. The other benefit is the "La Partage" rule, which states that if a player bets evens and the ball lands on zero, half of the bet will be returned back to him or her. Ease of play and the generous payouts not only make online roulette a fun game to play but also ensure that everyone has a chance to make something out of the French.
The rules are simple: place your bets, spin the wheel, cross your fingers and hope for the best. If you are fortunate enough and the ball lands on one of your picks, you have the right to celebrate since you will be awarded according to the particular payout schedule. If things fail to work according to plan and your ball lands on none of your bets, you lose.
Premium French Roulette Game List of Bets
Premium French Roulette offers a list of bets that give gamers plenty of options to choose from. These include:
– Plein (Straight Up):
This is a bet made on a single number. Plein traditionally pays out at odds of 35-1
– Cheval (Split Bet):
Cheval is a bet covering two adjacent numbers on the roulette layout. This bet pays out at odds of 17-1.
– Transversale Pleine (Street Bet):
Street bet is made on a row consisting of three numbers on the Premium French Roulette table layout. Transversale Plein bet usually pays 11-1 odds.
– Carr (Corner Bet):
Carr is bet placed in the middle of four numbers that covers all four, pays 8-1 odds.
– Transversale de Quatre (Four Bet):
Four Bet is an inside bet on numbers 0, 1, 2, and 3 which pays out odds of 8-1.
– Transversale Simple (Line Bet):
This is a bet on a line of numbers covering 6 numbers that offer payout odds of 5-1
– Douzaine (Dozen Bet) or Colonne (Column Bet):
Douzaine is a bet on one of the three available columns of numbers that pays 2-1
– Pair/Impair (Even/Odd), Manque/Passe (Low/High) or Rouge/Noir (Red/Black):
All of these have pay out odds of 1-1
The exclusive Premium French Roulette game promises a vibrant gaming mood with incredible graphics that ensure the player is fascinated throughout play. Elevate your betting chance by downloading this elitist gaming sensation from reputable sites with sufficient experience in online gaming.
PlayRoulette.org » Games »
#1 Roulette Casino for Americans

4 Roulette games, Table Mania Tuesdays!