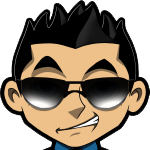 Paddy Power Casino (Not available to Americans, but check out Roulette 5 at WinADay Casino instead.) offer many roulette games available for customers to participate in. After noticing that European roulette was a huge hit with players they decided to launch the premium version of the classic European roulette. The premium version has become equally as popular as the classic and has attracted a variety of players with different skill levels and backgrounds. The great aspect of this version of roulette is the fact that it has high payouts allowing VIP players to enjoy playing with more money.
Premium European roulette is almost identical to the standard European roulette, however it has a few variations in the payout and betting options. The game is hugely popular among VIP players who enjoy playing multiplayer games. Premium European roulette is guaranteed to perfectly cater elite online roulette players and values their dedication and devotion to the online games. Players who follow patterns to influence their bets will enjoy playing the premium version and can check the outcome history to assist them on deciding which bets to place.
#1 Roulette Casino for Americans

4 Roulette games, Table Mania Tuesdays!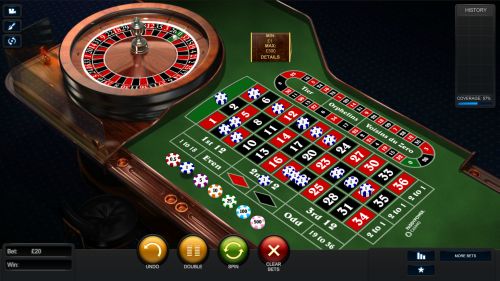 Although the premium variant of European roulette is popular among elite players who bet with high stakes, it can also be played by beginners. If you are familiar with ordinary roulette then you will be completely fine with the premium version as there is little difference. The game is easy to play and all you have to do is select the chip value you want to bet with and select where on the board you want to place it. You can place outside bets and inside bets and once you have decided on your bets all you have to do is press the spin button and the game will begin. If the number the ball lands on is covered by any of your bets then you have won and your winnings will be credited to your account accordingly. Here are a list of the payouts for beginners.
Single bets: These are bets on single numbers which pay out with odds of 35/1. You can choose any number between 0 and 36.
Split bets: These are spits on the board which cover two numbers, the payout is 17/1.
Quarter bets: These bets are essentially corner bets which cover four numbers and have a payout of 8/1.
Black or Red: These are classed as outside bets and if you choose black then all black numbers will be covered. Choosing red covers all the red numbers. If the outcome of the spin is the number 0 then you will lose either way as it does not belong to red or black. This bet pays out with odds of 1/1.
Odd or Even: These are also outside bets which payout at 1/1. Just like with black and red, if 0 comes out then you will lose your stake.
Column bets, Section bets: These bets payout 2/1 and cover 12 numbers. 0 is not covered by any of these bets.
Street Bets: This bet covers 3 numbers and pays out with odds of 11/1.
Neighbor Bets: This is a special feature which covers numbers next to each other on the wheel. For example you could place a neighbor bet on your favorite number and if the ball lands near your number you will have a winner as the numbers covered will be next to your favorite number.
Voisons Du Zero: This is a special bet covering all the numbers around 0.
Orphelins: This is a special bet covering numbers located around the middle section of the wheel between 0 and 23.
Tiers: This bet covers numbers around the opposite side from zero.
If you are a novice then you should consider starting off playing roulette in free demo mode. By doing this you will receive free cash to play with which can not be withdrawn. It is perfect to help you get used to the game. Overall Premium European roulette is worth having a look at and if you are a skilled player then you will enjoy the game. The table limits are higher than ordinary classic roulette games so you can enjoy playing with more money. Most VIP players tend to choose this variant of roulette and it has grown in popularity since it's launch. The game has an easy to use interface and the control panel is simple to understand so you should have no problems playing.
PlayRoulette.org » Games »
#1 Roulette Casino for Americans

4 Roulette games, Table Mania Tuesdays!