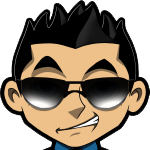 The Premier Roulette Diamond Edition is a casino game which is based off the European version of roulette, so you will see numbers that are in sequence of 0-36. This game works by allowing the user to choose their wager amount, before clicking the "spin" button to start the spinning of the roulette wheel. Once the ball has dropped, it will land in a pocket, and you will receive a payout which depends on the bet that was wagered if your prediction comes true.
What Is Unique About Premier Roulette Diamond Edition?
There are 2 different versions that are available for Premier Roulette Diamond Edition. These versions include the American Roulette (double 0) and the European Roulette (single 0) styles. Both are played in a similar basic manner with players placing outside or inside bets on whereabouts the ball will land.
#1 Roulette Casino for Americans

4 Roulette games, Table Mania Tuesdays!
Another unique aspect of this game is that when playing the players at your table are actually real people and not icons that are generated by the computer. Due to this you will have a playing atmosphere with live action and a community feel that helps to drive up the excitement you would feel with the land-based roulette game.
During the game you have the ability to engage in fun banter over you table via the use of chat messages as the wheel turns. Unlike other player based games, the Premier Roulette Diamond Edition allows everyone to play which helps to relieve tension and competiveness that may be seen in other games.
What makes this game more exciting is it adds more colors than the traditional choice of red and black. With this game players have the option of choosing 1 to 36 in colors of blue, purple, yellow, green , black and red. The graphics of the game is also extremely inviting and realistic to help aid in visional thrill and excitement and allows players to choose a different color or layout of the table so they can have the opportunity to enjoy a different roulette table each time.
This game interface also helps with displaying player statistics along with your spin history. This allows players to implement a strategic play. Regular mode and Expert mode are still available so you can decide on the skill level you want or you can choose the harder levels to help gain more expertise while challenging yourself.
How To Play Premier Roulette Diamond Edition?
Step 1: Place your bets on where you feel the ball will land.
Step 2: After all bets are placed, the wheel can be initiated by players by clicking "spin".
Step 3: Once the wheel has begun to spin, the ball will be thrown on top of the wheel as it spins. Alongside the wheel the ball will continue to spin until it stops on a number. Once this happens the number is declared the winning number.
Step 4: A dolly is then placed over the top of the number in the betting area and if players have placed a winning wager, they will get paid.
Step 5: After this has been done, players can then spin the wheel again with either the same bets that were placed before or they can clear all bets and place new ones down ready for the new spin of the wheel.
Players Note: There is a history log for players that show the hot numbers if they wish to bet on the more popular number choices.
Premier Roulette Diamond Edition List of Bets:
There are a number of bet types for the Premier Roulette Diamond Edition game. These include:
Odd/Even Numbers – Choose either odd or even with high payout chances.
Red/Black – Choose the colors red or black allowing you a 50/50 chance of winning but with lower payouts.
Half Numbers – This includes betting on 1-18 or 19-36 (0 is excluded).
6 Numbers/2 Adjacent Rows – This allows you to place your chip between rows and at the end of rows.
Box Of 4 Numbers – Allows you to place your chips between 4 numbers.
A Row Of 3 Numbers – Allow you to place your chips at the end of a row of 3.
2 Adjacent Numbers – Places your chip on the line in between them.
A Single Bet Number – Places a single bet down and pays out the most.
With the bets some of the payouts include:
· 35 to 1 for a win on a single number with a straight up bet.
· 17 to 1 on a split bet.
· 2 to 1 on a column bet.
PlayRoulette.org » Games »
#1 Roulette Casino for Americans

4 Roulette games, Table Mania Tuesdays!