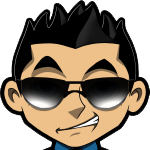 Multi Wheel Roulette is a new version that has been added by Microgaming to its online Roulette version. It offers a sophisticated set up featuring enhanced sound effects, sharp graphics and a realistic table animation. You can either play it for fun or go at it to make some real money. It can be described as a delightful addition to the Gold Series from Microgaming tables games and also an exciting variation of the online roulette.
What is Unique about Multi Wheel Roulette?
#1 Roulette Casino for Americans

4 Roulette games, Table Mania Tuesdays!
Despite the fact that this game is played just like any other standard Roulette game, it is quite unique as it comes with a total of 8 Roulette wheels that the player can bet on. This however does not mean that you have to place a bet on all the wheels if you do not feel like it. It is important to note that one of the real pleasures of the real money roulette game is a place a bet or bets that will enable all the 8 wheels. This is will give you the chance to watch as all of them turn and then stop slowly. This unique 8 wheel Roulette usually gives players a greater chance of racking up the winnings. This game is not as fast as the standard online Roulette but it can be quite fascinating to watch as all the wheels turn once you have placed your bet.
How to play Multi Wheel Roulette
It is quite easy to play this game as all you have to do is sit at the online Roulette wheel and you will get the traditional Roulette board. Keep in mind that the main aim of the game is to be able to predict where the ball will rest on the Roulette wheels. This means that you have to click on a chip with the desired value so that you can select it. This is done by hovering the mouse pointer over the position of the table layout which presents a tooltip that shows the kind of bet that is supposed to be placed on a betting area, the payout of the kind of bet, maximum and minimum bet limits as well as the current bet amount that has been placed on that position. Clicking on the betting area or on a number allows you to place your bet. Each click adds 1 chip of value selected to the bet. Go through the Multi Wheel Roulette section to get more information on all the various betting options as well as the corresponding payouts. Keep in mind that the limits normally apply for each wheel bet. Maximum and minimum bet limits are usually dependent on the VIP level. If you would like to increase your bet by another amount, all you have to do is select another chip and then click on the desired betting area. The game allows a player to place various chips simultaneously in different bettering areas. All the roulette wheels are usually active by default but you can click on their images to deactivate at least five of them. While you are playing, all your betting information is normally displayed on the lower left side of the game window. Click spin so that the ball spins after you have placed your bet. Click on Rebet if you would like to place the same bet amounts for the wheels. After each spin, the wheel with the winning spin will show the amount on the wheel. The winning bets usually remain on the table and you can either leave them for the next round or remove them.
Multi Wheel Roulette list of bets
The bets in this game are similar to those of most online Roulette games and these include:
-Inside bet
Straight bet- on single number/the highest payout if the player wins
Split bet- on 2 neighboring numbers
Street bet- on any three numbers on a row
Square bet- on a block of 4 numbers
-Outside bets
These include:
Column bet- on 1 of the 3 vertical columns
Dozen bet- on twelve numbers
Even money bet – on eighteen numbers: odd, Even, Black, Red 19-36 or 1-18
With the above bets, playing the real money Roulette with this unique and new Multi wheel Roulette casino game can be quite alluring and appealing.
PlayRoulette.org » Games »
#1 Roulette Casino for Americans

4 Roulette games, Table Mania Tuesdays!