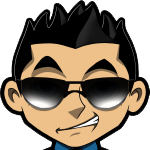 Lux Roulette is a 2019 table game from Fazi Interactive whose suchlike games are VIP Roulette, Live European Roulette, Triple Crown, and Roulette. This is a European roulette-based live game.
Lux Roulette Game Characteristics
A sound-enabling option precedes the interface, which is set on a crown-embedded teal background. Lux Roulette is streamed from a Serbian casino hall whose video is minimized at top-center. In mobile versions, the optional virtual casino and wheel are activated by clicking the video icon.
The main grid, at bottom-center, is adjacent to the "race bet/table bet" icons that reveal the racetrack around the then minimized main grid. Lux Roulette has three bet types: eight inside/outside bets; five "series" bets; and five special bets.
Lux Roulette's inside and outside bets: straight up, split, street, corner, line, three column bets (top 2X1 column, middle 2X1 column, and bottom 2X1 column), dozen bets (1-12, 13-24, and 25-36), and chances (red/black, even/odd and low 1-18/high 19-36).
The "series" bets—icon at far bottom left: zero; big series; orphanelli; series 5/8; and red snake. The special bets—icon at far bottom right: crown; voisins; finale; black splits; and red splits.
These are the six Lux Roulette casino chips: $0.5, $2, $5, $20, $50, and $75. The bottommost horizontal progress bar shows the green bet-placing session and red playing session. After the betting session lapses, the dealer spins the golden-turreted peanut-colored roulette wheel that routinely replaces the virtual casino.
Here are Lux Roulette's bet limits. Straight up: $0.50 minimum and $85.00 maximum bets. Split: $0.50 minimum and $150.00 maximum bets. Street: $0.50 minimum and $250.00 maximum bets. Corner: $0.50 minimum and $350.00 maximum bets.
Line: $0.50 minimum and $500.00 maximum bets. Column, or dozen: $2.00 minimum and $1000.00 maximum bets. Red/black, even/odd, and 1-18/19-36: $2.00 minimum and $1400.00 maximum bets. The maximum table limit is $10000.00.
A close-up screen grab shows the winning value whose corresponding sections on the main grid are also highlighted, offering these Lux Roulette payouts.
Straight up pays 35:1. Split pays 17:1. Street pays 11:1. Corner pays 8:1. Line pays 5:1. Column, or dozen pays 2:1. Red/black, even/odd, or 1-18/19-36 pays 1:1. A straight has the highest single win, which (85X36) is $3060.00.
Lux Roulette has two progressive jackpots: diamond jackpot and platinum jackpot. Lux Roulette's maximum progressive jackpot is $50000.00.
A HTML5 game, Lux Roulette supports Android, iOS, and Windows platforms. Features: full screen; pie chart representation of the hot and cold numbers; reloadable live video; "hide bets", "show wins", "repeat bet", "cancel bet", and "cancel all" icons; and 5, 10, 25, 50, 100, 250, 500 and 1000 auto play rounds, stoppable if the single win exceeds and credits decrease/increase beyond the preset $1.00 to $100000 limit.
Sound effects: clinking, rattling, chinking, dealer's voice, and coins dropping. No background music. The flashing grid aside; there are classic and immersive views for the live video whose animated 3D graphics include blinking interfaces and the live dealer's actions like pushing the spinning wheel alongside its rotating ball.
Luck in Lux Roulette
Lux Roulette is a game of chance whose RTP rate is 96.60% and house edge is 3.40%.
PlayRoulette.org » Games »
#1 Roulette Casino for Americans

4 Roulette games, Table Mania Tuesdays!