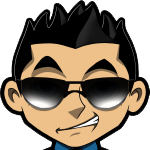 Live Football Roulette
Released on September 9, 2020, Live Football Roulette is a live casino game whose developer Playtech based it on the European roulette. A part soccer, part roulette game adaptation; Live Football Roulette is modeled on Playtech's 2018 game called Football Weekend Roulette.
Live Football Roulette Game Characteristics
Live Football Roulette's welcome page showcases the signature scoring-related Goal bet feature. Pressing "Play Now" loads the "Bet Creator" page whose nine casino tokens—at bottom left—are valued at $0.5, $1, $5, $10, $25, $100, $500, $1K, and $5K.
The live dealer and the roulette wheel are at the center of the page, where its players have a 17-second window to place their desired tokens on any of the four sections—racetrack, roulette table, and goal bet. The roulette racetrack at bottom left has four bet options: Zero, Voisins, Orphelins, or Tier. The adjacent "LuckyDip" icon's Lucky 5, 7 and 8 has a quicker way of betting on the respective straight ups.
Located at bottom center—and adjacent to "undo" and "X2 Double" bet—the roulette table whose usual bet options are: straight up, split, street, corner/four, line, column, first 12, second 12, third 12, 1-18, 19-36, Even/Odd, and Black/Red. Players can bet on either hot numbers or cold numbers under the "chart" icon, where the commonly occurring numbers and rarely occurring numbers—selected based on the last 100, 200, 500, and 1000 rounds—are showed on orange-hot and blue-cold strips beside the chart.
The goal bet section is atop the roulette table's blue-and-white part marked "goal!", where the chosen five neighboring numbers are the randomly fitted with white soccer jerseys—players bet on the numbered jersey where a soccer ball may stop.
Live Football Roulette's bet options have a $0.50 minimum bet, while these are maximum bets. Straight up: $250 maximum bet. Split: $500 maximum bet. Street: $750 maximum bet. Corner/basket: $1000 maximum bet. Line: $1500 maximum bet. Column, first 12, second 12, third 12: $3000 maximum bet. 1-18, or 19-36, or Even/Odd, or Black/Red: $5000 maximum bet. Table limit: $125000.
Live Football Roulette's payouts: straight up pays 35:1. Split pays 17:1. Street pays 11:1. Corner/Basket pays 8:1. Line pays 5:1. Column, or first 12, second 12, or third 12 pays 2:1. And 1-18/19-36, or Even/Odd, or Black/Red pays 1:1. The goal bet's maximum bet multiplier is X100, and therefore (100X125000) the theoretical $12500000.00 maximum win.
Software features: picture-in-picture mode, dealers being changed frequently, an ascending green list of winners, soccer fixtures, live goal scores in a pitch at a filled stadium on a screen behind the dealer, the number of active people playing simultaneously who are capped at 1000, probability percentages, 10/20/30/50/70/100 automated rounds with compulsory loss and optional win limits, and historical results.
Adjustable: volume, game sounds, studio sounds, and low-high video quality. The sound effects include cheering football fans, a rattling roulette ball, and commentating.
Luck in Live Football Roulette
Live Football Roulette has two sets of RTP rates. Its regular game's RTP rate is 97.30%, while its house edge is 2.70%. The Goal bet's RTP rate is 95.29%, while the house edge 4.71%.
PlayRoulette.org » Games »
#1 Roulette Casino for Americans

4 Roulette games, Table Mania Tuesdays!