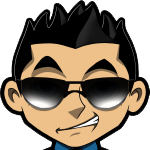 What is La Roulette
If you are looking for a version of Roulette that looks and feels as close to the real thing that you will find from the comfort of your home this game may be exactly what you are looking for and you can find it at WinADay Casino.
From the moment you open this game you will see that the graphics and sound effects are amazing and it's as though you are sitting at the table at a real Casino. One major difference though is that you can play on up to 5 wheels at the same time.
#1 Roulette Casino for Americans

4 Roulette games, Table Mania Tuesdays!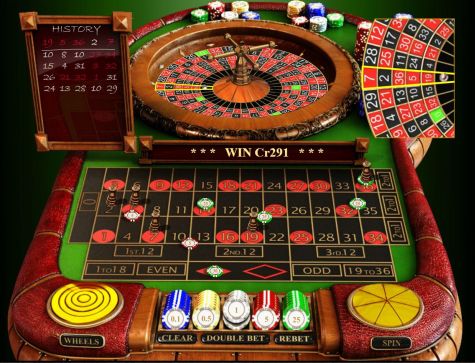 Using a European single zero wheel and with a table maximum of $100 per table, so if you were to play on 3 wheels then the max is $300 up to 5 tables for $500, this game is a great option to get your Roulette game on.
The whole casino looks fantastic and runs equally as well. Win A Day really does a great job of having their casino and games as hassle free as possible.
Where to Play La Roulette
WinADay Casino is unique in that they use their own software company to run the entire casino and they do a real good job at it. This casino runs entirely through your internet browser and will work on all; IE, Chrome, Firefox or whatever it is that you use.
One thing you will notice is the lack of overall games at Win A Day. But with fewer games they can focus all of their energy into the games they have. It's a different approach to a casino but they are going for quality over quantity and it works. Another thing worth mentioning is that all games on Win A Day contribute to a single progressive jackpot that can be won while playing every game at Win A Day including Roulette
As always, your first step is to register with Win A Day if you don't already have an account.
Once registered be sure to take advantage of Win A Day Casino's welcome bonus where they will match your first deposit 100%. They also give new players a free no deposit bonus which when combined with the first deposit bonus equals a whole lot of free money to get you going.
La Roulette can be found under the Table Games option once in the lobby of Win A Day Casino.
La Roulette Features
A decent amount of features in La Roulette and for a game that already has multiple wheels to play on that's a great perk. Below we will go over them and briefly explain them
5 Wheels

– you can play on one wheel at a time or any amount of wheels up to five wheels at once

Double Bet

– use the same numbers as you just played but double you wagers

Rebet

– Run another game with the same numbers and wager amount.

Mouse Hover for Stats

– by moving your cursor over any bet option it will tell you the payout potential

History Window

– A handy window to look over previous spins on all 5 wheels.

Auto Play

– Have the game run through a set amount of games in a row. 10, 25, 50 and 99 are the available amount of spins you can autoplay

Fast Mode

-Skip winning animations to speed up gameplay
How To Play La Roulette
Choose your chip amount by sect the appropriate chip with the dollar amount right on the chip listed at the bottom center of the screen; $0.10, $0.50, $1.00, $5.00 and $25.00 are the denominations.
To place a bet just click on the number or group of numbers you wish to bet on.
To select the amount of wheels to play on press the Wheels button on the bottom left of the table. Each time you click on Wheels it will illuminate a yellow circle indicating how many wheels are in play.
To use the Auto play click on the auto play button located to the far right of the screen. Once in there you can select to play 10, 25, 50 or 99 games in a row. Under the auto play options you will also find the fast play mode. To take advantage of this just make sure the Skip Winning Animations box is checked.
La Roulette Review
Although La Roulette doesn't have any features that will blow you away, WinADay Casino still does a great job at this game.
5 Wheels are a great way to play this game and there is a chance to win some big money playing the same way you would play on a single wheel table.
For player looking for more features they could find a better game to play than La Roulette. But this game runs great and looks even better and with 5 wheels and a chance at winning a casino wide progressive jackpot, WinADay Casino and La Roulette are a great choice for Multi Wheel Roulette
PlayRoulette.org » Games »
#1 Roulette Casino for Americans

4 Roulette games, Table Mania Tuesdays!