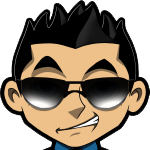 Immersive Roulette is a 2013 live table game. A non-progressive European roulette variant; its developer Evolution Gaming has other live games, namely: Ruleta En Vivo, Dedicated Roulette, Native Speaking Roulette, Mini Live Roulette, Salon Privé, VIP Roulette, Dual Play Roulette, Double Ball Roulette, Instant Roulette, Auto Roulette, Speed Roulette, First Person Roulette, American Roulette, French Roulette, Lightning Roulette, and Live European Roulette.
Immersive Roulette Game Characteristics
Immersive Roulette is live-streamed from a colorful polka-dotted European casino room. First, the mobile players are required to click the screen for a full screen mode. Desktops have a sitting live dealer and silver-turreted black roulette wheel beneath the roulette table and racetrack; the game is muted game by default, but has an unmute prompt at top right.
The mobile version has, atop the dealer and wheel, a translucent roulette table; the main grid/racetrack icon at bottom right that switches them singly. Immersive Roulette has betting and playing sessions, according to its four timed notifications: green bet-placement, yellow "bets closing", red "bets closed", and gray "wait for next game" stages.
Immersive Roulette has three bet types: seventeen main grid's bets, four neighbors, and numerous special bets. The inside/outside bets: straight up, split, street, corner, line, column (top, central and bottom columns), dozen (1st 12, 2nd 12, and 3rd 12), red/black, even/odd, and 1-18/19-36.
Neighbors: tier, orphelins, voisins, and zero. Special bets: 0-9 finale en plein; 0/3, 1/4, 2/5, 3/6, 4/7, 5/8, 6/9, 7/10, 8/11 and 9/12 finales a cheval; and complete bets (all inside bets on a particular 0-36 number).
Immersive Roulette has six casino chips: $0.50, $1, $2, $5, $25 and $100. All bet types have $0.50 minimum bets. Immersive Roulette's maximum bets: $250.00 for straight up; $500.00 for split; $700.00 for street; $1000.00 corner; $1500.00 for line; $3000.00 column and dozen; and $5000.00 for red/black, even/odd and high/low bets.
Here are Immersive Roulette's payouts after the scheduled self-starting spins. Straight up pays 35:1. Split pays 17:1. Street pays 11:1. Corner pays 8:1. Line pays 5:1. Column, or dozen pays 2:1. Red/black, even/odd, or 1-18/19-36 pays 1:1. The maximum single win (250X35) is $8750.00.
Immersive Roulette's HTML5-based software features: live chat and support; immersive and classic view; optional other players' chats, auto-zoom video, and leave bets; 30-minute or 60-minute game sessions; game history for up to 500 rounds; adjustable sounds for the master volume, studio sound, and game effects; full screen; minimized and maximized features; adaptive to the Internet speed; and auto-adjust, HD+, HD, High, medium, or low video quality options.
The statistics include: chart representation for the hot and cold numbers in the requested rounds; and advanced statistics with percentages for the extracted zeroes, dozens, columns, neighbors, and two-way bets. The identities of the live dealers include Victoria, Daiga, Laura, and Jekaterina.
Ambient background: instrumental opera music. Sound effects: chinking, clanging and rattling.
Immersive Roulette has a cinematic gameplay, including the dealers who can be seen pushing the spinning roulette wheel backwards, thrusting the zipping roulette ball forward, and wiping the table now and then.
Luck in Immersive Roulette
Immersive Roulette is a game of chance whose RTP rate is 97.3% and house edge is 2.7%.
PlayRoulette.org » Games »
#1 Roulette Casino for Americans

4 Roulette games, Table Mania Tuesdays!