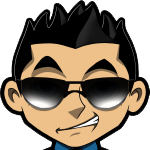 Hindi Roulette
Released on December 7, 2020 by Playtech, Hindi Roulette is a live casino game that is modeled on the European roulette variant and whose target market is Indians.
Hindi Roulette Game Characteristics
The Hindi Roulette players can bet—by pressing tokens then bet options—on the virtual roulette table, or the racetrack, or on hot/cold numbers. Players should bet in 20 seconds, otherwise they will be locked out until a round ends.
The Hindi Roulette's casino tokens are: $0.5 (minimum bet size), $1, $5, $10, $25, $100, $500, $1K, and $5K (maximum bet size).
In the roulette table, players can bet on: a straight up, a split, a street, a corner/basket, a line, a column, the first 12, the second 12, the third 12, 1-18, 19-36, an Even/Odd, and a Black/Red. In the racetrack, the bet options are Tier, Orphelins, Voisins, and Zero.
The landed numbers are encircled on the roulette table and do zoom in too. The desktop version displays the winning values—alongside the results for the last 12 games—at bottom right, between the brand logo and the casino tokens. The mobile version shows the winning values for the last ten rounds: showed at bottom left and at top left in portrait and landscape modes, respectively.
Hindi Roulette's minimum bet is $0.50 for all bet options and the table limit. The maximum bet limits: straight up has $250.00 maximum bet; split has $500.00 maximum bet; street has $750.00 maximum bet; corner/basket has $1000.00 maximum bet; line has $1500.00 maximum bet; column/dozen has $3000.00 maximum bet; black/red, or odd/even, or 1-18/19-36 has $5000.00 maximum bet; and the table limit is $50000.00 maximum bet.
These are Hindi Roulette's payouts. Straight up pays 35:1. Split pays 17:1. Street pays 11:1. Corner/Basket pays 8:1. Line pays 5:1. Column, or dozen pays 2:1. Even/Odd, 1-18/19-36, or Black/Red pays 1:1.
Hindi Roulette has a "tips" icon. Players—they adjust the +/— buttons adjacent to the pop-up window then click "send"—can tip the current live dealer, where the amounts are: $0.5 (minimum tip), $1, $5, $10, $25, $100, $500, $1K, and $5K (maximum tip).
Hindi Roulette's 3D graphics are animated. Behind the glossy brown roulette wheel, there are Indian interior décor and live dealers in Indian attire. The Indian live dealers include Yash, Sweksha, Nidhi, Mayank, and Nithin; they commentate in the Indian language and, sometimes, in Indian English.
There is a bird's view and a close-up (man's eye) view of the spinning wheel beside the table-mounted roulette table. The green winners' list, Hindustani instrumentals, game sounds, studio sounds, and volume can be adjusted, enabled, or disabled. In the mobile version, the game history shows: time, start balance, bet, win, and end balance.
The players can personalize their assigned username using up to 20 words. The autoplay rounds range from 10 to 99. There is an on/off button for the statistics that self-adjust depending on whether the players want to be showed the last 100, 200, 500, or 500 spins.
Luck in Hindi Roulette
Hindi Roulette is a game of chance. The return to player rate is 97.30%, while the house edge is 2.70%.
PlayRoulette.org » Games » Hindi Roulette
#1 Roulette Casino for Americans

4 Roulette games, Table Mania Tuesdays!