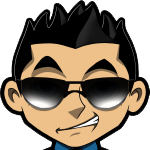 When iSoftBet unveiled Gem Roulette on May 12, 2021, the developer praised the product as innovativeness and lucrativeness packed into a classic table game. Despite being an American roulette variant, Gem Roulette's lacks the customary two sets of zeroes, which have been replaced with a "gem bet" section, thus the title.
Gem Roulette Game Characteristics
Gem Roulette's unique feature is its thematic gems, where a ruby and a diamond occupy the space ordinarily preserved for the zeroes. On loading, the mobile version briefly prompts thus: "long touch will activate bet zoom feature".
Players are redirected to a star-studded dark blue interface with five casino tokens—at bottom left: $0.1, $0.5, $1, $5, and $10. The icons at bottom right: "undo", "clear", "rebet", and "spin".
There are three types of bet options, namely: ordinary bets, hot numbers, and gem bets. The ordinary bet options: straight up, split, street, corner, six line, column/dozen, red/black, even/odd, and first half/second half.
The usual cold numbers are absent. However, the three segments—at top right—indicated "hot numbers" allow players to bet on the three most recurring numbers. The "gem bet" section is marked in gold to the left of the roulette table, which corresponds with two symbolic pockets in the roulette wheel.
Gem Roulette has these bet limits. A straight up has a $0.10 minimum bet and a $10.00 maximum bet. Dozen's minimum bet is $0.10, while its maximum bet is $125.00. The Odd/Even, Black/Red, and first half or second half bets have a $0.10 minimum bet and $250.00 maximum bet. Split: $0.10 minimum bet and $20.00 minimum bet. Street, six line, or corner: $0.10 minimum bet and $40.00 minimum bet. The "gem bet" has $0.10 minimum bet and $50.00 maximum bet, where the placed bet is automatically 5X the selected token.
The Gem Roulette payouts: straight up pays 35:1; split pays 17:1; street pays 11:1; corner pays 8:1; six line pays 5:1; column/dozen pays 2:1; red/black, or even/odd, or first half/second half pays 1:1.
The wheel's ball may land on the golden symbols—diamond (located between 2 and 26) or ruby (located between 1 and 27)—thereby triggering the gem bet's payouts, which are between 2:1 and 200:1. Moreover, each gem have its own bonus awards. When the roulette ball lands on the ruby symbol, it prompts a Ruby Bonus that offers from 10 to 500 casino tokens. Also, the roulette ball may land on the diamond symbol, thereby offering from 10 to 1000 casino tokens.
The Gem Roulette software features: magnified bet options (mobile version); a male prompter who reads out loud; on/off sound, bet grid zoom, and music; statistics showing the red/black percentage, odd/even percentage, and low/high percentage, and number of balls since the bonus round during the last 500 game rounds.
Portrait and landscape modes. The mobile version's bottom right contains statistics icon and hamburger menu, which are on the right in the desktop version. The animated 3D graphics include glowing and spinning. Sounds: casino ambiance. Sound effects: rattling, ringing, and chinking.
Luck in Gem Roulette
A game of luck, Gem Roulette has two sets of RTP rates. Regular bets: the RTP rate is 94.74%; and house edge is 5.26%. Gem bet: the RTP rate is 97.37%; and the house edge is 2.63%.
PlayRoulette.org » Games »
#1 Roulette Casino for Americans

4 Roulette games, Table Mania Tuesdays!