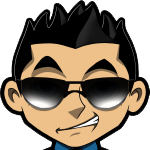 French Roulette Privee is a desktop-only table game from games developer WorldMatch. Play Labs has its distribution rights. Released in July 2018, French Roulette Privee is third in the Privee gaming line, together with: W Ruleta Privee (February 2020), American Roulette Privee (September 2017), and Fair Roulette Privee (August 2017).
French Roulette Privee Game Characteristics
There are glimpses of the floral blue-and-black flooring in French Roulette Privee. It has a red felt cover on its golden-lined 3D roulette table, in a glossy gray silver-encrusted frame. There are decorative stacked chips above the idly spinning shiny 3D roulette wheel whose rotor and turret are golden.
Lined along bottom right, French Roulette Privee's casino chips are: bet-undoing "X", $10, $20, $50, and $200. Bets are placed by pressing chips then pressing the desired spots among French Roulette Privee's 39 bet options—four neighbor bets, eighteen inside/outside bets, two color extractions, and fifteen standard bets.
First, the racetrack's neighbor bets are: serie 5/8, orph, serie 0/2/3, and zero. Second, the "+" icon's extra panel has two-color extractions: hots and colds. Under "i", the trophy icon shows a listing of the available bets and their respective limits.
Third, the French inside/outside bets (and their English equivalents): plein (straight up) bet; cheval (split) bet; transversale plein (street) bet; carre (corner) bet; premiers quatre (basket) bet; sixain (line) bet; colonne (top, middle and bottom columns) bet; premiere (first), milleu (second), and derniere (third) dozen bets—as P12, M12 and D12 on the table; 1-18 manque bet; 19-36 passe bet; even pair bet; odd impair bet; noir (black) bet; and rouge (red) bet.
Bet limits: plein, cheval, transversale plein, carre, premiers quatre and sixain have $10.00 minimum and $200.00 maximum bets; column, P12, M12, D12, manque, passe, pair, impair, noir, and rouge bets have $20.00 and $400.00 minimum and maximum bets.
Fourth, the standard bets and related bet limits: black splits and third section of the wheel that cost $60.00, $120.00, $300.00, and $1200.00; red splits, final 0, final 1, final 2, final 3, final 4, final 5 and final 6 for $40.00, $80.00, $200.00, and $800.00; final 7, final 8 and final 9 for $30.00, $60.00, $150.00, and $600.00; full orphans for $80.00, $160.00, $400.00, and $1600.00; and snake bet for $120.00, $240.00, $600.00, and $2400.00.
Table limit: $10.00 minimum and $7000.00 maximum bets. Successful rounds offer these French Roulette Privee payouts: plein pays 35:1; cheval pays 17:1; transversale plein pays 11:1; carre and premiers quatre pay 8:1; sixain pays 5:1; colonne, or dozen pay 2:1; manque, passe, pair, impair, noir, or rouge pay 1:1. Considering the game's X36 maximum payout, the plein bet's highest single win is $7200.00.
The French Roulette Privee software specifications: HTML5 technology; full screen; addable favorite bets; no mobile version; and 5, 10, 25, 50, 100, 250, 500 and 1000 autoplay games. Ambient background: lounge music. Sound effects: chink, squeak, and rattle. Animated 3D graphics: rotating roulette ball; and wheel spinning forwards and backwards.
Luck in French Roulette Privee
A game of chance; French Roulette Privee's RTP rate is 97.30%, whereas the house edge is 2.70%.
PlayRoulette.org » Games »
#1 Roulette Casino for Americans

4 Roulette games, Table Mania Tuesdays!