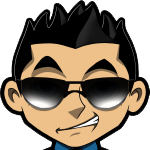 Fortune Black is a live table game developed by Inbet Games and released in August 2017. Other games in the maker's Fortune series are Fortune 18 (February 2017), Fruit Fortune Wheel (2020), and Fortuna (September 2018). Live Roulette (November 2018) is also Inbet-owned.
Fortune Black Game Characteristics
Set on a floral taupe-colored background, Fortune Black is based on the European roulette. However, the original layout has been replaced by an innovated roulette table, which is on the right. Also, there is a random picker wheel, at the center, in place of the usual roulette wheel.
Fortune Black's market target is the high rollers, thanks to its three big casino chips under the "bet" icon below the wheel: $1000.00, $2000.00, and $5000.00.
Fortune Black does not have the neighbor bets—no racetrack; its players have access to most of the outside and some of the inside bets only. The unconventional table does not allow the placement of these six inside bets: split, trio, street, corner, line, and five bets. Fortune Black has eleven bet options.
Among the inside bets, only the "zero" bet and straight up (specific number 1-36) bet can be placed. Fortunately, Fortune Black allows all outside bets, except the three (top, middle and bottom) column bets and high/low bets.
The seven available outside bets: three dozen bets, two color bets, and two parity bets. The outside bet options: 1st row 1-12 bet, 2nd row 13-24 bet, 3rd row 25-36 bet, red/black bet, odd/even bet. Minimum bet: $1000.00.
Fortune Black's bet limits: the red, black, even, odd, 1st 12, 2nd 12 and 3rd 12 require $50000.00 maximum bets. However, a straight up (also zero) bet requires $30000.00 maximum bet. The games maximum bet is $50000.00.
Players must wait for any ongoing one-minute-long playing session to elapse before the two-minute-long betting period comes up as showed by the betting/playing toggle and striped blue countdown. Bets or not; the wheel spins before the golden pointer aligns with the drawn wheel's number that is displayed in the wheel's white core and appears as "the winning number: __" at bottom left.
These are the Fortuna Black's payouts: specific number (or zero) bet pays 36:1; red/black bet, or odd/even bet pays 2:1; and first, second, or third row bets pay 3:1. The maximum single win is 36:1, which theoretically (based on the straight up bet's $30000.00 maximum bet) amounts up to the $1080000.00 non-progressive jackpot.
The JavaScript technology has been used for the Fortune Black game development. Features: bet-doubling and re-bet; countdown timer; game ID/outcome history; multiplayer game; desktop and mobile versions; last outcome statistics; scheduled automatic spin; manually and randomly picked straight up bets; and full screen.
The betting session-related flame and snowflake on the wheel's segments show the hot and cold numbers. The frequency of picks is around the wheel. Sound effects: rattling, and buzzer. Animated 2D graphics: wheel's clockwise spins, glistening and glowing, and gushing golden coins.
Luck in Fortune Black
A game of luck, Fortuna Black's RTP rate is 97.30%. House edge: 2.70%.
PlayRoulette.org » Games »
#1 Roulette Casino for Americans

4 Roulette games, Table Mania Tuesdays!