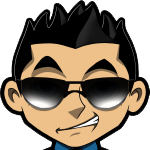 Formerly titled Fair Roulette Standard, Fair Roulette is a European roulette-based table game released in January 2014. Fair Roulette is one of the five roulette games in its developer Capecod Gaming's portfolio that also includes American Roulette, Roulette Francese Standard, French Roulette, and Roulette Americana Standard.
Fair Roulette Game Characteristics
The Italian-made Fair Roulette's loading page has an "activate sounds?" prompt, and its "no" or "yes" responses, that precede the interface and its single zero-fitted green roulette table.
The five Fair Roulette's casino chips—$0.1, $0.2, $0.5, $1 and $2—are between the red X-marked "clear" chip and yellow-circled "X2 double" chip.
There are Fair Roulette bets has one set of bets only (no racetrack), which are marked or described in French. The outside bets: plein (straight up bet); cheval (split bet); transversale plein (street bet); carré (corner bet); transversal simple (double street bet) or sixain (line bet); and quatre premier (0, 1, 2, 3 bet).
The inside bets: rouge or noir (red or black bet); pair or impair (even or odd bet); manqué (1-18 bet); passe (19-36 bet); premiere "P12" (1-12 bet); milieu "M12" (13-24 bet); Derniere "D12" (25-36 bet); and colonne (three column bets) called first column of 34, second column of 35 and third column of 36.
To place the Fair Roulette bets, first click the preferred bet's spot then click the chip. To undo a bet, click undesired spot then click "clear". Fair Roulette has two sets of bet limits. The straight up, split, street, corner, four, and street or double street bets have $0.10 minimum bet and $2.00 maximum bet.
The $0.20 minimum bet and $4.00 maximum bet applies to these bets: top, middle, and bottom column bets; "P12", "M12", and "D12" dozen bets; 1-18 and 19-36 bets; even and odd bets; and black and red bets. Players cannot bet on any two-way bets simultaneously. Game's minimum bet: $0.10. Table limit: $70.00.
After clicking the rectangular green-and-white at bottom, the four-ringed roulette parchment yellow wheel pops up over the blurred roulette table. A ruby is embedded in the core of the wheel whose ball halts on the winning values. The golden-framed display, to the right of the wheel, shows the white values as: green, black, or green; "win" or "no win"; "manqué" or "passe"; and "pair" or "impair".
The Fair Roulette payouts: straight up pays 35:1; split pays 17:1; street bet pays 11:1; corner bet (including the 0, 1, 2, and 3 bet) pays 8:1; line bet pays 5:1; first column, second column, third column, "P12", "M12", or "D12" dozen bets pay 2:1; and even or odd, black or red, or low 1-18 or high 19-36 bet pays 1:1. Fair Roulette's highest single win is X36 for a straight up bet, although the unspecified non-progressive total win is higher because some bets can be won simultaneously.
The Fair Roulette software: Flash and HTML5 technologies. Features: last six drawn numbers; on/off re-bet and quick spin; on/off chinking, trilling, rattling, and beeping sound "fx" effects; and an optional autoplay's 10, 25, 50, 100, 250, 500, 750, or 1000 rounds. Animated 3D graphics: glowing chips; and the wheel may spin clockwise or anticlockwise, contrary to its rotating ball.
Luck in Fair Roulette
A game of luck, Fair Roulette's RTP rate is 97.30% and house edge is 2.70%.
PlayRoulette.org » Games »
#1 Roulette Casino for Americans

4 Roulette games, Table Mania Tuesdays!