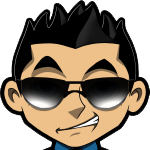 Developed by WorldMatch and supplied by Play Labs; the July 2018 table game Fair Roulette Pro is third in a three-game mini-series whose other instalments are Fair Roulette and Fair Roulette Privee (August 2017). More games in the developer's "Pro" gaming series: W Ruleta Pro, French Roulette Pro (2020), and American Roulette Pro (2017).
Fair Roulette Pro Game Characteristics
Fair Roulette Pro's starting page has a prompt concerning playing with or without the audio. The desktop version is recommended as it displays a racetrack, roulette wheel and roulette table in 3D and at once. Contrarily, the 2D wheel and table appear singly in the mobile version whose P icons indicate the neighbor bets, despite lacking a regular racetrack.
Fair Roulette Pro's white-lined blue roulette table is set in a mahogany-and-golden frame. The Fair Roulette Pro's five casino chips—$1, $2, $5 and $20—are lined at bottom right. Desktop players click a chip then tap a table's spot to place bets, while mobile players click the chip then double click a spot.
Fair Roulette Pro has four sets of bets: inside/outside bets, neighbor bets, cold and hot numbers, and standard bets. The inside/outside bets: straight, split, street, square, six line, column, dozen, 1 to 18, 19 to 36, even or odd, red or black.
The desktop version's racetrack's marked neighbor bets (mobile version's equivalent P icons in brackets): serie 5/8 (or P1 icon), orph (or P2 button), serie 0/2/3 (also P3 button), and zero (or P4 icon). The expandable "+" icon has more panels for placing the cold/hot bets and the "standard bets", which are exclusive to the desktop players.
The "hots" and "colds" bets are along the top. The standard bets, at the left, and their respective cost: black splits or third section of wheel (costs: $6.00, $12.00, $30.00, and $120.00); full orphans (costs: $8.00, $16.00, $40.00, and $160.00); red splits, final 0, final 1, final 2, final 3, final 4, final 5, or final 6 (costs: $4.00, $8.00, $24.00, and $80.00); final 7, final 8 and final 9 (costs: $3.00, $6.00, $15.00, and $60.00); and snake bet (costs: $12.00, $24.00, $60.00, and $240.00).
Fair Roulette Pro's bet limits: straight, split, street, square, or six line require $1.00 minimum and $20.00 maximum bets. Column, dozen, 1 to 18, 19 to 36, even or odd, red or black require $2.00 and $40.00 minimum and maximum bets.
The Fair Roulette Pro payouts: straight pays 35:1; split pays 17:1; street pays 11:1; square pays 8:1; six line pays 5:1; column, or dozen pays 2:1; 1 to 18, or 19 to 36, or even/odd, or red/black pays 1:1. Maximum non-progressive win: X36.
Fair Roulette Pro features: HTML5 game; full screen; game history; and 5, 10, 25, 50, 100, 250, 500 and 1000 autoplay games. Ambient background: lounge music. Sound effects: French notifications, dealer voices, chinking, and rattling. The animation includes jumping chips, spinning, and rotation.
Luck in Fair Roulette Pro
A game of chance, Fair Roulette Pro's RTP rate is 97.30%. Its house edge is 2.70%.
PlayRoulette.org » Games »
#1 Roulette Casino for Americans

4 Roulette games, Table Mania Tuesdays!