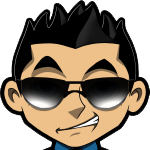 Launched on April 1, 2021; European Roulette—Announced Bets is a table game developed by Tom Horn Gaming, the developer of American Roulette (February 2014) and European Roulette (March 2014).
"Announced Bets" refers to the game's special feature, consisting of specially pre-set bet options.
European Roulette—Announced Bets Game Characteristics
European Roulette—Announced Bets has a green roulette table that is framed in a part circle, part rectangle. The starting page orients the players with the fourteen Announced Bets. The "continue" icon leads to the interface, where the players choose their bets from a choice eleven European Roulette—Announced Bets casino chips: $0.1, $0.2, $0.5, $1, $2, $5, $10, $20, $25, $50, and $100.
European Roulette—Announced Bets has four types of bets: the neighbor bets in the racetrack track top center; inside and outside bets in the table; cold/hot numbers; and the Announced bets below.
First, there are 0, 1, 2, or 3 neighbor bets for the racetrack's "tiers du cylinder", "les orphelins" and "les voisins du zero" bets.
Second, the roulette table's outside/inside bets: straight up, split, street, corner, four, line, column, dozen, black/red, even/odd, or low/high bets. Third, the statistical button at top right has two options: "bet all cold" and "bet all hot" bets.
Four, the fourteen Announced Bets are: red splits; black splits; voisins du zero; tiers du cylinder; les orphelins; zero game; 007; snake; random 7; chip bomb bet; complete bet; finales en plein; finales a cheval; and number combo bet.
Here are the European Roulette—Announced Bets bet limits. Straight bet: $0.1 minimum and $100.00 maximum bets. Split bet, or street bet: $0.1 minimum and $200.00 maximum bets. Corner bet, or four bet, or line bet: $0.1 minimum and $300.00 maximum bets.
The dozen bet, column bet, red/black bet, even/odd bet, or low/high bet require $0.5 minimum bet and $500.00 maximum bet. Spinning the black-and-golden double-ringed shows the winning values. The ">I" icon hastens the otherwise slow spinning.
These are the European Roulette—Announced Bets payouts: straight up pays 35:1; split bet pays 17:1; street bet; corner bet, or four bet pays 8:1; line bet pays 5:1; column bet, or dozen bet pays 2:1; black/red bet, or even/odd bet, or high/low bet pays 1:1. The straight up bet's X36 odd (36X100) is $3600.00.
The advanced HTML5 European Roulette—Announced Bets software supports: desktop and mobile (landscape and portrait) devices; Windows, Android and iOS platforms; and Chrome and Safari browsers. The bulb-like "legend" icon at top right shows the functions of the various icons, including: bet-clearing, undoing and doubling; eight added favorite bets; announced bets panel; and 5, 10, 15, 25, 35, 50, 75, or "auto" automated rounds.
The hamburger menu—beside the game history—includes on/off game settings for the turbo mode, auto re-bet, dealer voice, play sounds, and reset statistics. Supported languages (on the developer's webpage): English (default), Norwegian, Korean, Chinese, Japanese, Danish, Indonesian, Portuguese, Hungarian, Dutch, Lithuanian, Czech, German, Malay, Finnish, Italian, Polish, and French.
Animated 3D graphics: glittering and spinning wheel, and hordes of appearing and disappearing chips. The sound effects: rattling, female dealer, and cracking sound effects.
Luck in European Roulette—Announced Bets
A game of luck, European Roulette—Announced Bets' RTP rate is 97.29% and house edge is 2.71%.
PlayRoulette.org » Games »
#1 Roulette Casino for Americans

4 Roulette games, Table Mania Tuesdays!