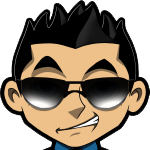 Euro Roulette is a May 2018 game launched by Espresso Games. It is formally titled Euro Roulette single zero as it is based on the European variant (thus the shortened title "Euro"), just like the developer's Global Euro Roulette (February 2019) and 12 Number Roulette (May 2019).
Euro Roulette Game Characteristics
On loading, some Euro Roulette versions may first prompt the player to choose $10.00 to $5000.00 or $500.00 to $100000.00 range of table minimum and table maximum.
Set in a red room; Euro Roulette has a gold-embedded wooden green roulette table—royal blue roulette table in some versions—with a racetrack at top center and a cobweb-laden parchment yellow-and-brown roulette wheel at the left, below the stacks of casino chips at top left.
Euro Roulette's casino chips depend with the game version. For example, some versions have $0.10, $0.50, $1, $5, and $25 chips. The selected range of table limits also determines the available casino chips. Thus, selecting the $10.00 to $5000.00 table limit is associated with the $1, $5, $10, $25, $100 and $500 casino chips. Choosing the $500.00 to $100000.00 table limit increase the value of the casino chips to $50, $100, $500, $1K, $5K, and $10K.
Euro Roulette's racetrack is marked with Voisins du Zero, Zero game, Orphelin Plein, and Tiers du Cylindre bets. Note: mobile users use the white crown icon to access these special bets in the segmented circular track.
Here are the Euro Roulette's inside and outside bets, and their respective bet limits. The bet limits for the $10.00 to $5000.00 table limits are as follows.
The inside bets, whose minimum bets are $1.00, require these maximum bets: straight up bet's $100.00 maximum bet; split bet's $200.00 maximum bet; street bet's $300.00 maximum bet; corner bet's $400.00 maximum bet; line bet's $600.00 maximum bet. All outside bets require $200.00 minimum bets, and: $3000.00 maximum bet for the column and dozen bets; and $4000.00 maximum bet for 1-18/19-36, red/black, and even/odd bets.
The following are the bet limits for the $500.00 to $100000.00 table limits. All inside bets require $50.00 minimum bets, while outside bets require $4000.00 minimum bets. Inside bets: $2000.00 maximum bet for straight up bet; $4000.00 maximum bet for split bet; $6000.00 maximum bet for street bet; $8000.00 maximum bet for corner bet; and $12000.00 maximum bet for line bet.
Outside bets: $60000.00 maximum bet for column or dozen bets; and $80000.00 maximum bets for 1-18/19-36, red/black, and even/odd bets. On clicking spin, a gray-framed roulette wheel pops up in mobile versions. The read out outcome—also showed in a screen grab and highlighted in yellow— precedes these Euro Roulette payouts.
Straight up bet pays 35:1. Split bet pays 17:1. Street bet pays 11:1. Corner bet pays 8:1. Line bet pays 5:1. Column, or dozen bet pays 2:1. 1-18/19-36, red/black, and even/odd pay 1:1. Euro Roulette's maximum win is X36.
The HTML5-based Euro Roulette software: repeatable bets; volume slider; 15-game history; statistics for cold and hot numbers; quick spin; on/off female dealer voice; animated 3D graphics—spinning wheel and rotating ball; ambient lounge music; and rattling and chinking sound effects.
Luck in Euro Roulette
A game of luck, Euro Roulette's RTP rate is 98.65% while the house edge is 1.35%.
PlayRoulette.org » Games »
#1 Roulette Casino for Americans

4 Roulette games, Table Mania Tuesdays!