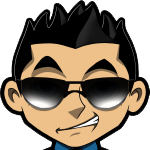 Dragon Jackpot Roulette is a 2018 Playtech-owned European roulette-based game. It is in the provider's Dragon series, alongside: Dragon Champions (2017), Dragon Bond (2019), Dragon Kingdom (2013), Live Dragon Tiger (2020), Bet on Dragon Tiger (2021), Dragon Chi (2020), and Dragon's Hall Thunderstorms (2021).
This roulette is named after its "dragon jackpot" feature. Themes: Chinese zodiacal animals, mythology, astrology, and Feng Shui ideology.
Dragon Jackpot Roulette Game Characteristics
The starting page proclaims Dragon Jackpot Roulette's two special features: the "dragon bonus"; and the "dragon jackpot" that is associated with the game's four progressive jackpots. The "continue" icon leads to the red roulette table whose scaly roulette wheel at top center is decorated with golden dragons.
Four dragons represent the jackpots: golden dragon and fire dragon at top left; and azure dragon and green dragon at top right. Lined along the left margin, Dragon Jackpot Roulette's nine casino chips are: $0.01, $0.1, $0.5, $1, $5, $10, $25, $50, and $100.
Dragon Jackpot Roulette has four forms of bets: roulette table bets, racetrack bets, dragon bonus bets, and dragon jackpot bets.
The roulette table's bets: straight up, split bet, street bet, corner bet, line bet, column bet, dozen bet (first 12, second 12, or third 12), black/red bet, even/odd bet, and high/low bet (low 1-18 low, or high 19-36).
Dragon Jackpot Roulette's racetrack bets, positioned at center-right: tier; orphelins; voisins du zero; and 1, 2, 3, 4, or 5 neighbors. The dragon bonus bets, via the icon at bottom left, lets players place 1-12 golden numbers (bonus tokens) on the roulette table and, or, racetrack. Dragon Jackpot Roulette's "Dragon Jackpot" feature—requires $1.00 minimum bet—is activated using beside the icon below the racetrack.
Dragon Jackpot Roulette's bet limits: $0.10 minimum for all bets—except for the column/dozen's $0.50 minimum bet, and low/high, or red/black or odd/even's $1.00 minimum bet; $100.00 maximum for bonus and straight up bets; $200.00 maximum for split; $300.00 maximum for street bet; $400.00 maximum for corner bet; $600.00 maximum for line bet; $500.00 maximum for dozen, dozen, low/high, or red/black or odd/even bets. Table limit: $20000.00. Spinning the roulette wheel's ball identifies the winning value, showed by a screen grab and marker.
These are the Dragon Jackpot Roulette payouts: straight up pays 35 to 1; split bet pays 17 to 1; street bet pays 11 to 1; corner bet pays 8 to 1; line bet pays 5 to 1; dozen bet pays 2 to 1; and black/red bet, even/odd bet, and high/low bet pays 1 to 1.
A winning golden number unlocks the two-step bonus game. The first three-segment golden-and-brown wheel that pops up has—"3 pointers", "boost X2" multipliers, and "spin". The second step, called re-spin, features an eight-segment golden-and-brown wheel with six unique bet multipliers—X6, X8, X10, X10, X15, X18, X20, and X20 (the "boost X2" segment doubles these multiplies). Bonus bet, total multiplier and total win are displayed above accordingly—capped at X744 bet multiplier.
Dragon Jackpot Roulette has a set—and players win one—of four progressive jackpots, starting from: $5000.00 green dragon jackpot; $50000.00 azure dragon jackpot; $5000000.00 fire dragon jackpot; and $1000000.00 golden dragon jackpot.
The Dragon Jackpot Roulette software: HTML5 technology; mobile and desktop versions; history; tutorial; left/right mode; on/off turbo; optional sounds; and (long-press "spin") 10, 20, 30, 40, 50, 60, 70, 80, 90 or "until feature" autoplay rounds.
The animated 3D graphics: spinning roulette wheel and wheel of fortune. Sound effects: chinking, rattling, and female dealer. Ambient background: oriental instrumental music.
Luck in Dragon Jackpot Roulette
Dragon Jackpot Roulette is a game of chance, with two sets of RTP rates. Jackpot: 1% RTP rate; and 99% house edge. Regular game: 96.06% minimum and 97.32% maximum RTP rates; the house edge ranges from 2.68% to 3.94%.
PlayRoulette.org » Games »
#1 Roulette Casino for Americans

4 Roulette games, Table Mania Tuesdays!