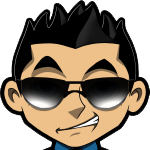 Double Zero Roulette's developer NextGen Gaming launched it on July 5, 2017. It contrasts with the NextGen-owned Single Zero Roulette; the developer is also behind the January 2012 variant Roulette Master Portugal.
The term "Double Zero" indicates its roulette table's "0" and "00" pockets as it is based on the American roulette.
Double Zero Roulette Game Characteristics
The loading page's "play" button—beside the on/off sound option—leads to the Double Zero Roulette's rectangular jade green roulette table. There is a partly visible and idly spinning glossy mahogany roulette wheel, located at top center and forming an inverted half-bullnose shape.
Double Zero Roulette has twenty-four casino chips, displayed in threes at top right and accessed by swiping back and forth: $0.01, $0.02, $0.03, $0.04, $0.05, $0.10, $0.20, $0.25, $0.50, $1, $2, $2.5, $5, $10, $20, $25, $50, $100, $200, $250, $500, $1000, $2000, and $2500.
The Double Zero Roulette has the outside and inside bets only. Inside: straight up, split, street, corner, five or top line, and line bets. Outside: column (top column, middle column, and bottom column), dozen (first 12, second 12, or third 12), black/red, even/odd, and 1-18 bet or 19-38 bet.
These are Double Zero Roulette's bet limits. Straight up: $0.01 minimum and $250.00 maximum bets.
Split: $0.05 minimum and $250.00 maximum bets. Street: $0.10 minimum and $1000.00 maximum bets. Corner bet, or five bet: $0.20 minimum and $2000.00 maximum bets. Line bets: $0.25 minimum and $1000.00 maximum bets.
Column, or dozen: $0.50 minimum and $1000.00 maximum bets. Black/red bet, even/odd bet, or high/low bets: $1.00 minimum and $1000.00 maximum bets. Double Zero Roulette has $0.01 minimum total bet; the table limit is $2500.00.
The gray-turned-green ">" icon minimizes the table and fully displays the roulette wheel whose spinning speed is constant as the roulette ball rotates before indicating the winning value, which is showed both in the wheel's screen grab and identified by a marker on the table.
Double Zero Roulette's outside bets' payouts: straight up pays 35:1; split bet pays 17:1; street bet pays 11:1; corner bet pays 8:1; five bet pay 6:1; and line bet pays 5:1. Inside bets' payouts: column bet, or dozen bet pays 2:1; black/red bet, or even/odd bet, or high/low bet pays 1:1. Theoretically, Double Zero Roulette's non-progressive jackpot (36X2500) is $90000.00.
The Double Zero Roulette software: HTML5 technology; no auto play; mobile (landscape only) and desktop versions; tubular history counter; last bet-undoing icon that can be long-pressed (also stacked coins icon) to clear bets; curved arrows-like icon for doubling the total bets; at top right, the cog's three extra options are ">>" icon (replaces spin) that lets the players bypass the spin, mute dealer, and (de)activate the chinking sound.
Animated 3D graphics: after a brief delay, the ball then rotates speedily in the sluggish roulette wheel. No ambient music. Sound effects: the female dealer's reading of the results, alongside her "no more bets" and "player wins" prompts; white noise, rattling, and chinking chips.
Luck in Double Zero Roulette
A game of luck, Double Zero Roulette's RTP rate ranges from 92.105% to 94.737%; the house edge ranges from 5.263% to 7.895%.
PlayRoulette.org » Games »
#1 Roulette Casino for Americans

4 Roulette games, Table Mania Tuesdays!