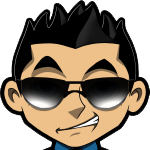 American Roulette 3D is a table game that Evoplay Entertainment released in May 2019. Suchlike games from the developer: European Roulette (April 2018) and French Roulette (June 2020). Themes: classic card suits.
American Roulette 3D Game Characteristics
American Roulette 3D has a branded and mahogany-framed green roulette table that—alongside its roulette wheel at top left—is set in a red-carpeted background fitted with clubs, hearts, spades and diamonds playing card suits.
Strategically positioned casino chairs surround the gold-embedded, leather-padded and irregular hexagonal roulette table, which is illuminated by sunrays. Prompted to "make your bets", players choose from American Roulette 3D's four casino chips, directly below the roulette table: $1, $5, $10, and $25.
The American Roulette 3D has the usual bets: straight up, split bet, street bet, corner bet, five bet, line bet, column bet, dozen bet (first 12, second 12, or third 12), black/red bet, even/odd bet, and high/low bet (low 1-18, or high 19-36).
American Roulette 3D's bet options require $1.00 minimum stake each but show "sector max bet exceeded!" after the $100.00 maximum bet. However, American Roulette 3D's table limit exceeds, and is contrary to, the officially stated $500.00 bet as the game accepts bets exceeding $5000.00—apparently, players can bet everything in their aacount until prompted "not enough money!".
On clicking the spin button, the circling roulette ball stops on the winning number, which pops up on the roulette table where its corresponding cell is indicated by a golden marker. The ten holes at top right show the last ten drawn numbers.
The American Roulette 3D payouts: straight up pays 35:1; split bet pays 17:1; street bet pays 11:1; corner bet pays 8:1; basket bet pays 6:1; six line bet pays 5:1; column bet, or dozen bet (first 12, second 12, or third 12) pays 2:1; black/red bet, or even/odd bet, or high/low bet (low 1-18 low, or high 19-36) pays 1:1. American Roulette 3D's maximum win is $3600.00.
There are red-and-golden icons at bottom right in mobile gadgets (at bottom center in desktops)—undo last bet, cancel all bets, and "X2" all bets. The white icons along the left margin or bottom: on/off full screen mode; and an "i" or hamburger menu, with the pay table, game history (date and time for the green hit and gray missed results, including: the bet, profits, and a roulette table model showing values), game rules, and sound settings—ambient lounge music, and chinking and rattling and bleeping sound effects.
Animated 3D graphics: the shadowed and glowing marker hopping onto the table; and zooming in and tilting roulette table, alongside its spinning wheel and rotating ball.
The downloadable product sheet's game summary/information: HTML5 technology; Full HD (16:9) game resolution; vertical view enabled; desktop and mobile versions; and supports the Windows, iOS, and Android platforms.
The desktop version has an adjustable roulette table, which is set using the flip camera icon at the bottom; thus, players can select Dutch tilt, high angle, or eye level camera angles.
Luck in American Roulette 3D
American Roulette 3D is a game of luck. RTP rate: 94.70%. House edge: 5.30%.
PlayRoulette.org » Games »
#1 Roulette Casino for Americans

4 Roulette games, Table Mania Tuesdays!