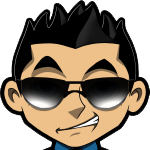 Casino Web Scripts launched American Roulette 3D Advanced on December 28, 2018. Updated on August 3, 2021 and among the game developer's 12+ classic-themed roulette variants branded as mobile roulette tables; American Roulette 3D Advanced has—and is named after—a 3D roulette table that distinguishes it from the developer's American Roulette 2D Advanced (December 2018), while its one-player characteristic differentiates it from the December 2018 offshoot Multiplayer American Roulette 3D Advanced.
American Roulette 3D Advanced Game Characteristics
American Roulette 3D Advanced has a bird's-eye view of its gray-framed roulette wheel atop the azure roulette table, on a midnight blue background. Located above the game's "00" and between "< >" icons; American Roulette 3D Advanced has ten casino chips: yellow $0.01, orange $0.05, purple $0.10, pink $0.25, white $1, red $5, blue $10, green $25, black $100 and purple $500.
American Roulette 3D Advanced bets: straight up, split bet, street bet, corner bet, five bet, line bet, column bet, dozen bet (first 12, second 12, or third 12), black/red bet, even/odd bet, and high/low bet (low 1-18 low, or high 19-36).
Showed at top left, American Roulette 3D Advanced has a $5.00 minimum bet and $25000.00 maximum bets. Qualifying bets—exceeding $5.00—activate the wheel's flashing "click to spin" and bet confirmation prompts. The roulette ball pinpoints the results whose values are showed in a screen grab at top right, showed by the table's red-and-white marker, and announced by the dealer.
These are the American Roulette 3D Advanced payoffs section: straight up pays 35 to 1; split bet pays 17 to 1; street bet pays 11 to 1; corner bet pays 8 to 1; five-number bet pays 6 to 1; line bet pays 5 to 1; dozen bet pays 2 to 1; and any two-way bet pays 1 to 1. There are neither free spins nor a jackpot in the game whose X35 maximum payout (36X25000) amounts to $875,000.00.
American Roulette 3D Advanced is mainly available in English, with "undo", "X2 all bets", "re-bet" and "clear bets" along the right margin and full screen option at top right. The Chrome and Safari browsers suit the mobile version, while the Firefox and Chrome browsers optimize the desktop version that—unlike the former—especially displays rules/pay table, game history and verification tool (generating random seed and shuffled strings) in the toolbar along the left margin.
Luckily, buying the HTML5-based game software comes with source codes that enables buyers with programing knowledge to tweak its features. Alternatively, buyers can hire Casino Web Scripts for custom development services that may increase the base $2310.00 software cost up to $3810.00 if assisted.
Corporate branding aside; the modified game can support any language, including the major European languages—Swedish, Portuguese, Spanish, Swedish, French, and Russian— and Asian languages— Malay, Japanese, Indonesian, Vietnamese, and Chinese.
The setting's default options, at bottom left: on/off fast play; blue, brown, jade green or dark blue color tables; on/off background sounds—lounge instrumental music and chattering; and on/off all sounds, including the chinking and female voicing sound effects.
The modifiable 3D graphics include a rotating ball in the spinning roulette wheel, an indicative marker, and a hover effect.
Luck in American Roulette 3D Advanced
A game of chance, the American Roulette 3D Advanced game's RTP rate is 94.74% and its house edge is 5.26%.
PlayRoulette.org » Games »
#1 Roulette Casino for Americans

4 Roulette games, Table Mania Tuesdays!