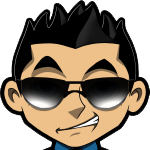 I get asked a lot about "the difference between online roulette and live roulette", or roulette at an actual casino.
Most of my friends have played roulette in a casino, but want to know about playing it online. Honestly I don't have one set opinion about what is best – sometimes it's nice to just relax at home, and play roulette while watching sports and sitting in my PJs. Other times I love to get dressed up, head out to the casino and get served free drinks while throwing and splashing my chips around like a mad man.
Let's discuss the pros and cons:
Pros of Online Roulette:
Saving:
#1 Roulette Casino for Americans

4 Roulette games, Table Mania Tuesdays!
Not everyone has a casino near them, or even in the same state. Going to the casino to play roulette could mean driving 500 miles or even taking a flight. Just getting to a casino can be very time consuming and expensive. One has to take into account accommodations and food as well. Though casinos are known for having cheap nightly rates, it is still more expensive than sleeping at your own home. Casinos tend to have lots of food options and people usually end up spending more on food than they planned. Most casinos also have other kinds of entertainment that attract people into them. People end up seeing a show, or exploring the town around the casino. Unless there is a casino nearby that one can go to play roulette and then leave afterward, the price of taking a trip to the casino can be very costly.
Freedom:
Playing roulette online allows one more freedom than playing in a casino. If roulette is played online, one can take their time placing bets without the pressure of quickly making a move. Online players can read online tips and write down notes for themselves. They can also choose the exact times they want to play, saving massive amounts of time. People can play from any location whether it be on lunch at work or in their bed at home.
European Roulette:
Even though you would most likely have to travel to Europe to play European Roulette in the casino, you can play European Roulette online. Online there is a bigger selection of games to choose from. One can be more picky and not have to worry about waiting for a table to open. The European Roulette typically pays out better and is often preferred by online players.
Alone:
If roulette is played online, there is no need to worry about other players. Some people prefer to play games alone without the distraction of others. On online roulette, you can choose to play alone or in a room with others. Many people like to play alone so they can listen to their own music or watch TV while simultaneously playing. Others like to play alone when they first start out at novices so that they are not embarrassed when they make mistakes. Playing online offers beginners a place to learn and play without being judged by others.
Cons of Online Roulette:
Experience:
Casinos themselves are an experience to remember. Nothing compares to the atmosphere of the casino. Many people play roulette just because they like the scene around the table. People tend to have a better experience when playing roulette at the casino and are less likely to be upset about losing. They can justify losing money for at least having a good time and being apart of a good
experience. Some moments are priceless, and often that is the moment the casino tries to capture within people.
Learning:
Though people can be able to concentrate better on online roulette. Playing roulette in the casino can help people to gain valuable experience. Some of the best players in the world hang around casinos and offer priceless advice. When playing roulette in the casino there are lights, sounds, and smells that all aid in making one feel lucky and good about themselves. Being more immersed in the casino experience can help many people really get into the roulette scene.
Customer Service:
Unfortunately, when playing roulette online, customer service is not offered like it is at the casino. In the casino there are always people coming around asking you if you need any help or want something to drink. Often drinks at the casino are free as long as you are playing a game. Many people travel to casinos to play roulette because they like this kind of service when gambling. In the casino it is easy to find a real live person to talk to or ask for help. Online, one may have to talk to someone in a chat room for help or send an email. Those playing online are also unfortunately, not getting served free drinks for playing.
PlayRoulette.org » For Dummies »
#1 Roulette Casino for Americans

4 Roulette games, Table Mania Tuesdays!