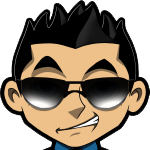 The risk of losing money is part of the experience of playing roulette and other casino games online. However, we all want to play on fair terms with an honest chance of winning money. Nobody wants to be scammed and these days, trust is harder to earn than ever. Naturally, this has many players questioning the legitimacy of roulette casinos. So, let me clear things up.
With many years of experience working in the gambling industry, I would say that the likelihood of casinos rigging roulette and other games is close to 0%. This comes down to logic and the fact that gambling sites already have an edge.
Roulette or Not… Casinos Already Have an Edge
Imagine if you could start a business where you would be guaranteed to make a profit in the long run. I'm talking about a bulletproof model that can't fail. Would you ever jeopardize such a business for a chance to earn more? I don't think anyone would.
Running an online casino is such a business. No matter what type of game you're playing, the odds are against you. This has nothing to do with rigging, but all comes down to RTP, also known as Return to Player, which is a value that shows you how much you're expected to win in the long run.
RTP is simply the odds of an outcome occurring multiplied by its payouts. So, if a game has an outcome that pays ten times your stake and has an 8% probability of occurring, the RTP would be 80%.
In European Roulette, all outcomes have an RTP of 97.3%. This is how the game is designed. This means that for every $100 you bet, you are expected to win $97.3. In other words, you are expected to lose $2.7.
Whether it is slot machines, table games or video pokers, this is how all casino games work. They are all based on probability and payouts, which gives them a certain value of RTP. This value can always be looked up in online casino games, which means that you can always know what you're getting yourself into.
Obviously, the RTP will never go above 100% in a game. If it did, that would mean that the casino is guaranteed to lose in the long run. Since online casinos aren't any charitable organizations, but profit driven ones, their games are, of course, designed so that players always lose in the long run.
This is not a rig, but an understandable business model.
What Does Rigging Mean and Is It Even Possible?
As far as I know, there are three ways that people claim roulette casinos to be rigged. Let's discuss these things, what is theoretically possible and why I don't have an answer for myself.
The New Player Rig
The new player rig means that games pay out more to new players to get them hooked and then less and less in order to take their money. This would mean that the RTP in the games they play would have to be changed based on the number of hours they have played or the amount of money they have won.
While it may be theoretically possible to code a game in such a way, one must know that casinos don't own the games they offer themselves. They are leased by independent companies. Now, I actually don't know what information casinos have available, but I highly doubt that any game developer would share the source code of their games to a leaser. That makes no sense.
That basically means that the game developer has to be the one rigging their games in order to pay more to new players and then less and less. Not only that, but since casinos are made up of games from a wide range of developers, all of these developers would have to be on the rig. I think it's unlikely.
Then there's also the fact that all casino games are claimed to be tested by independent companies such as eCOGRA which gives them their seal of approval. These organizations make sure that the mentioned RTP of a game is correct.
On top of this, we have the license of a roulette casino. While there are some gambling sites that are unlicensed and some that operate under questionable ones, you can easily find a heap of casinos with an MGA license. This is a reputable organization who also does quality checks of the gambling sites that are under their umbrella to make sure their operations are fair and square.
Less RTP Than Mentioned
Some players claim that casinos rig their games by offering an RTP that is lower than mentioned. This wouldn't be impossible to do. I know for a fact that some game developers, such as Play'n GO have various RTP settings on their slot games which can be switched between.
However, I don't actually know if casinos would be able to change the text snippet in the games that mention RTP. I would think this is tied to the particular version of the game. So, while it may be true that two casinos can offer a game with varying RTP, you would always know the RTP as long as you read the game description.
At least, this is what I think.
Live Games Being Rigged
Some believe that the props of live games, especially in roulette, are being tampered with in order to promote an outcome that would make the casino the most money. For instance, if few bets are placed on a particular outcome, the casino would aim for that outcome. The fact of the matter is that there are valid ways that a roulette wheel could be rigged in order to achieve this. It is known as ball tripping.
However, there are a couple of things that make this highly unlikely to be happening. Companies that offer live games (which again isn't the casinos themselves) have many dealers working for them that are taking turns handling the games. These dealers are the ones that would have to do the ball tripping rig.
Now, how do you prevent all of these dealers from sharing their secrets? Even if they only told their closest friends, I'm sure this would spread like wildfire and make headline news in no time. You can't hide such a thing. At least, that's my strong belief.
Another factor that makes this rig unlikely is the fact that players from different casinos are playing in the same roulette game. There are casino exclusive games, but generally, this is how it works. So, how would the dealer know which casino to favor on a game round? Because, if they rig the results in favor of one casino, this may have the opposite effect on other casinos.
And this is assuming that dealers can see total bets from different casinos, which I don't think they can, and have the ability to act fast enough, which I also don't think they can. It just makes no sense.
Of course, you could always try to have the ball landing on zero as the majority of players probably don't include this number. However, if the statistics showed the zero popping up all the time or much more often than any other number, this would be quite apparent.
Conclusion
While some rigging may be possible in theory, I find it highly unlikely that any casino or any other company in the industry would go through the risk of rigging their games. I believe all claims of rigging can be explained by bad luck and the fact that all players are expected to lose in the long run.
Of course, if you are playing at an unlicensed site you are begging to get in trouble. But if you choose a roulette casino that is licensed by a reputable organization such as the MGA, UK Gambling Commission or the government of Gibraltar I am convinced that there is no such thing as rigging.
PlayRoulette.org » For Dummies »
#1 Roulette Casino for Americans

4 Roulette games, Table Mania Tuesdays!