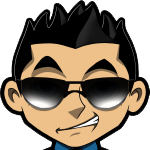 If you're looking to play European Roulette online for free, then you've came to the right place.
No hassles of downloading and installing and worrying about viruses, or finding a casino that accepts whatever country you're from or any of that nonsense – just come to this page and wait about 15 seconds for the game to load and boom – you're in the middle of some intense European Roulette action.
For free!
Here's the game below:
#1 Roulette Casino for Americans

4 Roulette games, Table Mania Tuesdays!
How To Play My European Roulette Flash Game:
It's very easy to play. I mean it's just like roulette right? You bet what you want to bet – simple as that.
You can bet for as low as $0.25. The limits are for the total bet – you can bet a total of $100 on any outside bet. However the inside bets are $20 each up to a total of $1,000.
So you choose the chips you want to bet, and then you spin. As you can see there is a nice wide variety of bets you can make. If you want to decrease the amount of chips you bet on the European Roulette Flash Game, just click the chips on the left and it will remove the top one.
When you are ready to bet, just hit "Spin" and it will spin. And yeah you can't see the numbers but don't worry – it will zoom in and show you what number it landed on. It also tells you what amount you won as well.
One other cool thing is it keeps track of the last 10 numbers rolled. If you like to bet based on historical numbers then you're in luck – you're able to do that with our flash game easy peasy. Just look at the last numbers and then bet based on those.
Do you like to bet in patterns? If so then you will LOVE the repeat bet function. This allows you to bet the exact same bet you just made – no need to keep clicking like crazy. That's one thing I hate with some online roulette games – having to place your bets one by one all over again. No need with this one.
Thanks to Lucky Red Casino for allowing us to share this game with everyone at PlayRoulette.org. It is a tremendous online casino and one we recommend. They are a very professional organization and one of the only online casinos that currently offer
Problems?
If for some reason the flash game won't load – well, first of all it requires Adobe Flash so yeah make sure you have that! Failing that all we can suggest is a different web browser or re-installing flash or the plugin.
If your browser prompts you to install the flash plugin then follow the steps for that or just visit Adobe.com and get the flash plugin there.
Failing all that you can actually download the European roulette game to your computer. Just visit Lucky Red Casino and you can download their casino. Not only do you get European Roulette but also American Roulette, Blackjack, slots, video poker and so much more. And the cool thing is you get to play for free if you want – no need to play for real money.
PlayRoulette.org » Flash Games »
#1 Roulette Casino for Americans

4 Roulette games, Table Mania Tuesdays!