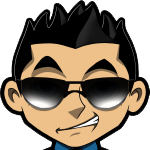 This is a great online casino and they offer 2 very strong versions of Roulette for you to play. The first thing you will notice once you visit WinADay Casino is that this Casino is run completely through your internet browser. Although it only offers 2 versions of Roulette, they make sure that each version is a great and fun game to play.
Win A Day Casino Looks great, runs smoothly, is very responsive and is just an overall very solid option for playing Roulette at an online casino. Aside from Roulette they also offer a very large number of both slots and other table games but the Roulette is really where they shine. An interactive lobby, progressive jackpots for both versions of Roulette and many other bells and whistles make this an enjoyable online casino experience
#1 Roulette Casino for Americans

4 Roulette games, Table Mania Tuesdays!
Roulette Games At Win A Day Casino
WinADay Casino has two great versions of Roulette available. To find the 2 games you first want to click on "Games" and then "Table Games" to find the 2 versions of Roulette.
La Roulette

– Uses the European Roulette format. Can play on one wheel or up to 5 wheel for each spin. A Rebet and Double Bet option.

Roulette 5

– Uses the American Roulette format. Players can play using a single roulette wheel or any number of wheel up to 5 wheels. A Rebet and Double Bet option. Higher table limits versus La Roulette
Software Used At Win A Day Casino
Using their very own software and being run completely through the users internet browser, Win A Day runs as smooth as and quickly as any other Online Casino. Also since its runs through the internet browser players can access this Casino from any computer no matter which brand or operating system. They really have this nailed in terms of a browser based Casino and other online Casinos should copy Win A Day
Roulette Betting Limits At Win A Day Casino
Decent set of table limits that will work for all players including High Rollers. Can play for as little as a $0.10 or up to $50.00 on a single wheel game of Roulette. Or as little as $0.50 or up to $500.00 using all 5 available Roulette wheels
La Roulette

-$0.10, $0.50, $1.00, $5.00 and $25.00

Roulette 5

– $0.25, $1.00, $5.00, $25.00 and $50.00
Win A Day Casino Deposit And Withdrawal Methods
Another impressive feature to the Win A Day Casino is the Deposit and Withdraw methods. For each way that you can deposit, you can also withdraw using the same method. It's a cool feature and one that not many online casinos do they normally only offer you 2 or 3 methods of withdraw.
Here is a list of just some of the methods that you can deposit and also withdraw funds into or from your account at WinADay Casino. As with all good online casinos they allow the use of Visa and MasterCard They also accept Skrill / Moneybookers, Neteller, Neteller 1 Pay, Wire Transfer and Cheque
Bonuses Available At Win A Day Casino
There are some really awesome Bonuses and Promotions available at Win A Day. A great feature is that the player isn't required to wager a huge amount of money to take advantage of them. They have all of the usual bonuses that you find att ll of the other online Casinos including sign up bonuses and no deposit bonuses but they also offer some cool unique ones too. Each Monday they have a bonus , A game of the month bonus that changes, obviously, each month but the game and bonus change also so be sure to check in to take advantage of the Roulette Bonuses, Randomly selected winners everyday and many more. You will for sure be impressed by the free money they give to their players.
Win A Day Casino Customer Support
If you should experience any issues while playing Roulette at WinADay Casino they have a few different options that you can use to get in touch with them. You can use their 24/7 Live Chat option or Email. Should you need to contact them we recommend their award winning 24/7 Live Chat help to get immediate help from their fantastic customer service representatives.
Win A Day Casino Review Summary:
Win A Day Casino is the online roulette site that breaks the mold.
You've heard the saying *If it ain't broke, don't fix it*.
Well WinADay ignored this, and created a Roulette game that you HAVE to play.
5 games of Roulette at ONCE. Need I say more?
Roulette 5 at WinADay Casino:
Easily our favourite Roulette game, and most popular Roulette Casino.
This is a fantastic twist on the original American Roulette game. It plays just like American Roulette, however with a few really sick variations that really make Roulette more fun to play. The first change is that you play FIVE wheels instead of one, which makes for a more exciting Roulette game. There's also a surrender rule at Roulette 5, which really helps your advantage over the house.
Honestly I've seen lot's of twists in my time with Roulette, but Roulette 5 is a game I can't help but go back to. Try it Today.
La Roulette at Win A Day Casino:
La Roulette has a more old school interface, and is a twist on European Roulette. It is set up like Roulette 5 although doesn't have the surrender option – however just like Roulette 5, you get to play with 5 wheels rather than one. Highly recommended for any European Roulette fans out there.
Overall if you are looking for a much different experience at Roulette, you absolutely HAVE to try out Win A Day Casino.
PlayRoulette.org » Casino Reviews »
#1 Roulette Casino for Americans

4 Roulette games, Table Mania Tuesdays!