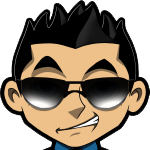 If you're an American and looking to play roulette at an online casino, then one of the best choices for you is Bovada Casino.
There's many reasons why Bovada is so good – but the biggest one is trust. If you're an American and wanting to gamble online it's hard to find places you can trust. There's been a lot of online casinos over the last few years that cater to Americans and have either closed down with your money, or stopped accepting Americans then made you jump through hoops just to get your money back.
That's why Bovada is so great. These guys are legitimate. They're part of the Bodog group, who are a legitimate sportsbook group who sponsor various soccer teams. They've been around for YEARS – founded in 2000 I believe.
When it comes to Roulette, you won't find the versatility that you will find at other casinos unfortunately. What you will find however is two very solid Roulette games with great graphics, and a great casino to boot. There's a reason Bovada is one of the most popular casinos for US Casinos. No gimmicks – just the best possible offerings they can in a solid, trustworthy environment.
Plus if you feel like dabbling with some of the other games available at Bovada, they've got some really sick 3D Slots for you to play.
So if you're an American, head on over to Bovada Casino and see exactly why it's so darn good.
#1 Roulette Casino for Americans

4 Roulette games, Table Mania Tuesdays!
Roulette at Bovada Casino:
Unfortunately the one negative is the lack of roulette games at Bovada. Man – I am SO spoiled from all of these online casinos. "All" Bovada currently offer are American Roulette and European Roulette – you know, what you'd find in an actual casino?
Both the American Roulette and European Roulette games at Bovada are great. They use very nice software which are easy to use, and very pleasning to the eye.
They cover a lot of betting limits and will suit any roulette player. If you're a high roller Bovada also offer a very solid rewards program.
For all of that and more, check out Bovada Casino.
Bovada Mobile Casino: Roulette
Like many online casinos these days, Bovada offer a mobile casino that you can play on your iPad, iPhone, Android – whatever it is, you can most likely play at Bovada Mobile Casino as long as it's a smartphone.
Also like many online casinos the games are limited compared to their actual online casino but don't worry – they have a great selection for Americans wanting to use their smartphone.
The main one of course is Roulette – they offer a great mobile European Roulette game. It's very easy to use and optimized for the mobile phone.
They also offer other table games like Blackjadk and Zappit Blackjack. Zappit Blackjack I do need to mention as I had a blast with it – if you have a hand of 15, 16 or 17 you can actually ZAP IT and lightning strikes and replaces it with a whole new hand.
Other than that, it's mostly slot machines you can find at Bovada Mobile Casino.
Bovada Casino Review: Bonuses & Promotions
The first thing I need to mention is the Red Room. This is the exclusive VIP program ran by Bovada where you get tons of special treatments. This is invitation only, and you get better reward points, FASTER payouts, better deposit options(they cover all fees) and various exclusive offers.
Better than that though – you can get invited to the likes of March Madness in Las Vegas, or two tickets to the Superbowl. They even hook up with poker tournaments where you can attend the Punta Cana Poker Classic and travel via FIRST CLASS.
If you're a regular online casino player, Bovada Casino is the best place to get your rewards points going.
Other than thet they offer a $3,000 welcome bonus to play at their online casino. They're always running promotions every month including Christmas specials and Winter Olympics specials. Along with Video Poker Wednesday and Blackjack Weekends, the one for Roulette players is Table Mania Tuesdays. Here all you need to do is play Roulette at Bovada, wager at least $250 and you'll get free cash from them in return.
So head on over to Bovada Casino today. I can't recommend these guys enough.
PlayRoulette.org » Casino Reviews »
#1 Roulette Casino for Americans

4 Roulette games, Table Mania Tuesdays!