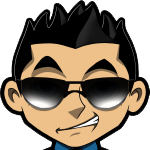 I've been playing roulette for years, and years, both offline and online.
It's been really cool seeing the evolution of roulette online. One day I swear, I'm going to write an article on the history of online roulette. It's been amazing to see where it started, and where it is now.
I mean the very first online casinos had American Roulette. That was it. Then a few would add European Roulette, and others would maybe have French Roulette. But hell even French Roulette was hard to find.
Over the next few years, the evolution was weak. You'd get "premium roulette" which was just a high roller version of Roulette with higher limits. You'd get different graphical versions of roulette such as 3D roulette but yeah – still the exact same game.
The first major revolution was live dealer roulette, where live dealers would spin the roulette table etc. This was a bit glitchy initially but worked out well eventually.
#1 Roulette Casino for Americans

4 Roulette games, Table Mania Tuesdays!
The next major revolution was multiple wheel roulette. This was brought to us by the guys at WinADay Casino who brought us Roulette 5, and La Roulette. Both these games feature 5 Roulette Wheels at once.
Since then, it's mostly minor changes to the game, like Hot Streak Bonus Roulette where you can get a bonus if the wheel goes on a hot streak etc. Nothing groundbreaking.
Until now.
While browsing the internet today, I happened to come across All Slots Casino (Not available to Americans, but check out Roulette 5 at WinADay Casino instead.) where I couldn't believe my eyes.
Not only do they have Live Dealer Roulette….
They have Live Dealer Roulette Hosted By Playboy Girls.
Seriously – this is a freaking THING. A bunch of casino CEOs and creative guys one day sat around and thought "Hey, we need to spice up the roulette games". So they thought and thought, and brainstormed and threw out ideas, and then one guy said:
"Why don't we make the girls hotter?"
I hate to be crass – but when you are playing at a live dealer casino, if they have multiple tables and girls – you choose the hottest girl. Sorry – that's just what a dude does. And hey the casinos know this – you'd be surprised how many people click that little "tip" button. I know one online casino that hired models to be the live dealers – they couldn't deal well at all but that didn't matter; people flocked to them simply because of the girls.
All Slots Casino also offers Live Baccarat and Live Multiplayer Baccarat – but no Playboy girls for that I believe. Doesn't surprise me – there's only so much a girl would do!
But yeah seriously – if you are looking to play live dealer roulette, you need to head on over to WinADay Casino. You will feel so dirty – you know exactly what the casino is doing – hitting you with sex and sleaze to get you to play more and to get you into it more. You're well aware of this.
Yet you don't care.
PLAYBOY GIRLS AS LIVE DEALERS.
Whoever came up with that idea – Ricky Roulette salute you!
PlayRoulette.org » Blog »
#1 Roulette Casino for Americans

4 Roulette games, Table Mania Tuesdays!