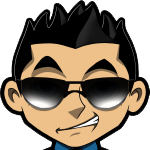 Casino games have been highlighted in a variety of different movies over the years. Whether it entails baccarat in the James Bond movies, blackjack in Rain Man and 21 or craps in Hard Eight, these games have proven to be fascinating. Sometimes they surprise us like in Casino or they make us laugh like in the Hangover. Either way, a casino floor can make for an exciting set piece for a movie.
The game of roulette has particularly been highlighted in a variety of different movies. Some legendary movies have featured roulette in many forms. The ways how roulette is played in these movies are certainly noteworthy.
#1 Roulette Casino for Americans

4 Roulette games, Table Mania Tuesdays!
Casablanca
The 1942 movie Casablanca has been heralded as one of the greatest stories ever committed to film. Humphrey Bogart stars as Rick Blaine, the operator of a popular casino in the titular Moroccan city. The movie has a famous roulette scene where one man places his money on the table in the hopes of getting money for visas for him and his new wife.
Interestingly enough, this game highlights how players in the past rigged roulette wheels. Rick Blaine suggested to our desperate player to try the number 22. The player won with 22 once and then did so a second time, leaving afterwards with enough money for his visas. This came as Rick told the croupier to weigh down the wheel so 22 would win each time.
This was a shady practice used in the early days of casinos. While Rick did this to help someone who was desperate, this is still an illegal practice. Casinos always do what they can to ensure that roulette wheels aren't rigged.
Indecent Proposal
An important part about roulette is that it is a game that is random. This is particularly highlighted in the famous 1993 movie Indecent Proposal. In this movie, a married couple bets an entire stake for real estate project on red. However, the bet loses as the number lands on black, thus leading to them taking part in the indecent proposal that the movie got its title from.
This scene shows that betting it all on roulette can be extremely dangerous and that players should be cautious. Needless to say, a typical player probably won't have an encounter afterwards with an unusual billionaire who will pay off one's debts so long as he gets to sleep with that person's wife. However, it shows how risky a bet can be.
Run Lola Run
The 1998 German movie Run Lola Run is noteworthy for its experimental nature and frantic pace. The titular character in this movie bought a 100 deutschemark chip and won on a straight-up bet and then let the bet ride. She ended up winning again, thus more than doubling that initial bet.
This is clearly a sign of how many players will try to bet on the same thing when they are successful. It might have worked for Lola in this movie but there's no guarantee it will work in the real world.
Diamonds Are Forever
No talk about casinos in the movies is complete without talking about 007 himself. In the 1971 film Diamonds Are Forever, James Bond focused on the 17 bet on the table. He hardly ever gets caught at the table but a big point about this is that he has a controlled betting strategy. This entails working with a monetary strategy.
This strategy, which is also known as the James Bond strategy, entails betting on six high numbers and six low numbers plus the zero. More money is placed on the high numbers while less is on the others with a single dollar used on the zero as insurance. This is an intriguing option that makes it possible for anyone to make money.
Croupier
Best known for being Clive Owen's breakout movie, the 1999 film Croupier stars Owen as the croupier at a roulette table. This movie focuses less on the strategies for betting and choosing numbers and more on how the players at Owen's table respond to each draw. The reactions seen around the movie show that sometimes emotions can get the most out of players at this game. This can make it to where some players might make some irrational decisions at the table.
PlayRoulette.org » Blog »
#1 Roulette Casino for Americans

4 Roulette games, Table Mania Tuesdays!