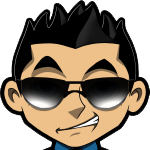 Roulette is one of the most loved casino games worldwide. It is also one of the oldest which was introduced in the 18th century. With hundreds of years of existence in the gambling scene, there are several stories and interesting facts linked to this game. Many gamblers begin their gambling journey with this game because of its deceptively straightforward gameplay. In fact, experts rank roulette as the third popular game found in the casino.
But how much exactly do we know roulette games. I know some mind-blowing and some weird facts about this game. You may be familiar with some of these fun facts. Let's find out how well you know the queen of the casino.
The story of a professor who beat roulette
While roulette can be very lucrative for lucky players, getting an edge in this game is almost impossible. Roulette is the best example of a game of chance. The past result of the game will not affect the result of the next spin. In fact, the genius Albert Einstein once quoted that the only way to beat roulette is to steal money when the croupier isn't looking.
But in the 1960s, a 38-year-old medical professor named Richard Jarecki actually beat the game. He did not steal anything. Not only the croupier but also all other players pay attention to his game and copied his move after he became famous.
Dr. Jarecki made his first move in 1964. He made a loan worth of £25,000 from a Swiss financier and spent 6 months developing a strategy to beat the game. After concreting, he won £625,000 which is worth roughly $6,700,000 today. That winning made a headline. But his dominance did not stop there, in 1968 he won in $48,000 ($360,000 today) eight months later he won $192,000 ($1,400,000) in a single weekend. His further winnings force the casino to issue a 15-day ban to Jarecki.
How gamblers play roulette in countries where casinos are banned?
There are several casinos operating around the world. But do you know that not all countries allow casino operation? In Asia, Vietnam is one of those countries which has strict regulation when it comes to gambling. Ironically, the country has 8 casino establishments opened for foreign gamblers.
So, how Vietnamese play roulette? Since the government won't allow its citizen to enter local casinos. Most of the gamblers go overseas to gratify their gambling needs. Gamblers, who can't afford to buy a plane ticket or stay in a hotel, go to online casinos where they can several types of roulette games. While online casino operation is also not legal, foreign online casinos that are regulated by other countries accept players from Vietnam and other countries.
The number of the beast in the roulette wheel
At the beginning of our article, we labeled the roulette game as the queen of the casino. This is because of the popularity of games inside the casino establishment. But do you know that roulette has another identity? Many tagged this game as the Devil's Game. The reason is when you add up all the numbers in the roulette wheel regardless of its variant, you'll get the sum of 666 which is the number of the beast according to the bible.
It was Blaise Pascal who accidentally discovered the key aspect of the roulette wheel. Because of this, rumor ay that Pascal made a deal with the devil. Ironically, Catholic theologian is one of Pascal's designation. He was a well-known defender of Christianity.
The roulette table is definitely not a cheap item
You read that right. If you want to buy a personal roulette table for personal use, you may need to prepare a good amount of money. The roulette wheel and other game accessories can cost you between $5 000 and $7 000.
Ashley Revel success story
Aside from Dr. Richard Jarecki, real estate businessman, Ashley Revel is also one of the famous players who won a huge fortune in roulette. What makes his story interesting is that he sold all his assets including his clothing to play roulette in the Plaza Hotel & Casino, Las Vegas.
If that wasn't crazy enough, Revel also gambled US$135,300= on a single spin of a roulette. He risked everything on red and won. His winning moment was also documented in video and can be watched on YouTube.
£1.5 million loss in under three minutes
This story is a reminder that you should never chase your losses when you gamble. Robert Maxwell, a late media tycoon lost £1.5 million in under three minutes while playing at the Ambassadeurs casino in London. He lost the amount by playing at the same time at multiple tables. I'll do the math for you. If you compute the amount he lost every second, it gives us an average of £8,000 per second. And per minute, he lost £500,000. It is definitely one of the biggest losses recorded in the roulette scene.
PlayRoulette.org » Blog »
#1 Roulette Casino for Americans

4 Roulette games, Table Mania Tuesdays!