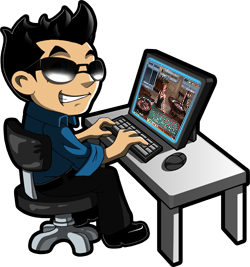 Considering it's been around for hundreds of years, it's no surprise that many people have attempted to come up with various betting systems and betting strategies for the game of Roulette.
I've tried them all and I love them – they always make the game of Roulette that much more exciting. Every time I head out to a casino or load one up in my web browser, I'm always debating what betting system to use next. It's fun, and if you stick with a betting system you will not make silly mistakes.
That's the good thing about a system – the casinos make most of their money from impulsive bets. How often have you heard that bets will be closing and watch people go mental splashing chips around? That's why you should stick with a betting system; to keep you restrained and from making those silly impulsive mistakes.
Read through these articles and pick a betting system that will work for you:
The Anti-Martingale Betting System: The complete opposite of the martingale, although using the same fundamentals. Rather than doubling your bet on a loss, you double it on a win. A fun progressive betting system that is simple to use.
The Base Two Betting System: This is a famous progressive betting system which also doesn't have the risk of the Martingale if things go wrong. It uses two separate wager sizes and betting on 1:1 payouts such as red/black, odd/even or columns.
The Column Betting System: As you can imagine, this system is based on the columns within roulette. It is a relatively simple betting strategy used purely for betting on the columns. I recommend playing this one on European Roulette tables.
The D'Alembert Betting System: Created by French mathematician Jean-Baptise le Rond d'Alembert, this is also known as the Pyramid betting system. This is a fun betting system, although is based purely on Gambler's Fallacy.
The Flat Betting System: The most commonly used betting system out there and the easiest for people to do. It's a low risk strategy, and I cover a lot of different ways you can use this betting system.
The Labouchere Betting System: This is a progressive betting system that is very popular at the Roulette tables. It's based on setting aims such as the amount you wish to win or lose, and playing towards that. It uses sequences and is rather complex, but when you have it figured out it is a lot of fun and one I use often at the roulette tables.
The Martingale Betting System: The most popular betting system of all times, created over 250 years ago in France you've probably used this betting system without even knowing it.
Oscar's Grind Betting System: This is, as the name suggests, a "grind". It's focused on winning 1 unit at a time and I cover exactly how it works within this article.