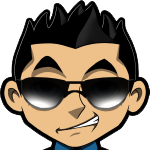 If you're looking to visit Saskatchewan to play Roulette, then you have a lot of options. Whether you want to travel to one of the big cities such as Regina or Saskatoon, or prefer to hit up Moose Jaw – you're going to be able to find yourself a lot of casinos to play at.
Let's cover all of the casinos that are available in Saskatchewan and also offer up Roulette:
Roulette in Saskatchewan: Casino Regina and Show Lounge
Located at 1880 Saskatchewan Drive, Regina, this is a massive casino that currently only offers Single Zero Roulette. However they also offer Touchbet Roulette which is a nice alternative and a lot of fun to use. Touchbet Roulette is essentially the same as live roulette, except you sit down at your own terminal. Great for the new Roulette player, and also a lot more relaxing. Odds are the same as in a live game of roulette.
Website: http://www.casinoregina.com/
Roulette in Saskatchewan: Northern Lights Casino
Northern Lights is located at 44 Markuis Road West, Prince Albert, SK.
They offer 11 table games, including Roulette. There is usually only 1 roulette game running at once although occasionally there is two. It's open from 9am-4am and if you stay at the Prince Albert Inn, there's a nice convenient Skywalk you can use to get there.
Website: http://www.northernlightscasino.ca/
Roulette in Saskatchewan: Casino Moose Jaw
Located at 21 Fairford Street E, in Moose Jaw obviously, this is a really neat 1920s themed casino. It's quite the different experience, and they offer Double Zero Roulette. They also share the same players club as Casino Regina.
Website: http://www.casinomoosejaw.com/
Roulette in Saskatchewan: Dakota Dunes Casino
You can find Dakota Dunes in Whitecap, at 204 Dakuta Dunes Way.
You can get a free shuttle service from practically anywhere in Saskatoon. They have a strict table setup. For Roulette, it opens Monday->Friday at 4pm. This can also change so be sure to call first. On Saturdays and Sundays at 1pm, they also will open a roulette table.
Website: http://www.dakotadunescasino.com/
Roulette in Saskatchewan: Gold Eagle Casino
Gold Eagle Casino is located at 11902 Railway Avenue, North Battleford, SK.
They have a smaller table area and are predominantly filled with slots. However there is 1 roulette table which is running during normal table game hours at all times. Note: it can get busy!
Website: http://www.goldeaglecasino.ca/
Roulette in Saskatchewan: Painted Hand Casino
Please note: I've not been able to confirm whether or not they have roulette. They do have 7 table games but I am unsure as to whether Roulette is one of them. If you know, please send me an e-mail via my contact page.
Painted Hand is located in Yorkton, at 510 Broadway Street W.
Website: http://www.paintedhandcasino.ca/
Roulette in Saskatchewan: Living Sky Casino
1401 North Service Road E, Swift Current is the location of Living Sky Casino & Sky Centre.
They're open 9am-2am on a daily basis, however the table games are only open from 4pm-1am. Also they only have one Roulette table. Not the best choice for a roulette player.
Website: http://www.livingskycasino.ca/
PlayRoulette.org » Live » Roulette in Saskatchewan