Win A Day Casino is the online roulette site that breaks the mold.
You've heard the saying *If it ain't broke, don't fix it*.
Well WinADay ignored this, and created a Roulette game that you HAVE to play.
5 games of Roulette at ONCE. Need I say more?
Easily our favourite Roulette game, and most popular Roulette Casino.
Roulette 5 At Win A Day Casino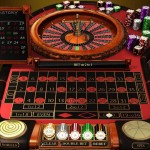 This is a fantastic twist on the original American Roulette game. It plays just like American Roulette, however with a few really sick variations that really make Roulette more fun to play. The first change is that you play FIVE wheels instead of one, which makes for a more exciting Roulette game. There's also a surrender rule at Roulette 5, which really helps your advantage over the house.
Honestly I've seen lot's of twists in my time with Roulette, but Roulette 5 is a game I can't help but go back to. Try it Today.
La Roulette at Win A Day Casino: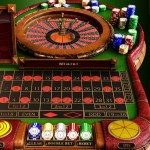 La Roulette has a more old school interface, and is a twist on European Roulette. It is set up like Roulette 5 although doesn't have the surrender option – however just like Roulette 5, you get to play with 5 wheels rather than one. Highly recommended for any European Roulette fans out there.
Overall if you are looking for a much different experience at Roulette, you absolutely HAVE to try out Win A Day Casino.